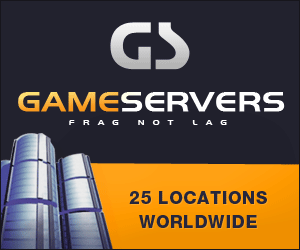 New York Times
January 7, 2007
Pg. WK2
By Matthew L. Wald
For years, many conservationists argued that the government was subsidizing gasoline by spending billions of tax dollars to keep ships in the Persian Gulf and troops on the ground to assure the flow of oil.
But some oil experts say the picture may be more complicated now that war is raging in the Middle East: these days, they say, the military commitment doesn't just hide the real price of oil, but also has become a factor in pushing the price up.
Milton R. Copulos, who is president of the National Defense Council Foundation, a nonprofit group based in Washington that lobbies for less reliance on foreign oil, laid out the more familiar case when he testified before the Senate Foreign Relations Committee in March. The "hidden costs" of gasoline imports in 2005, he said, include $780 billion in military costs, a figure that, if acknowledged and spread over all imports, would add $4.05 to the price of each gallon of gasoline.
But a few days ago, in a telephone interview, Mr. Copulos said the picture was even bleaker: the basic market price, he said, was being pushed up by the damage Iraq's oil industry has sustained during the current war and by the threat that the conflict could spread. For each barrel of oil sold, "there has been up to a $20 premium that is directly tied to what's going on over there militarily," he said.
Anything over $55 represented the premium, he said. The price of a barrel rose at one point to $78 earlier this year. Lately it has been in the mid-$60's, because of a world market made tight partly by Iraq.
According to James A. Placke, a senior associate with Cambridge Energy Research Associates, an energy consulting firm, Iraq was producing nearly 3 million barrels of oil a day before the United States invaded in 2003, and today it produces about 1.5 million barrels, about one-third of which is used internally. Some other experts strongly disagree with arguments that military action is making prices higher, or that the United States has any choice about its military posture.
"The United States is the superpower in the world militarily," said Larry Goldstein of the Petroleum Industry Research Foundation, a nonprofit research institute financed by the oil industry. "There's benefits from that, and obligations" — for example, to increase naval patrols in times of tension, as the United States said in mid-December that it would do to prevent Iran or others from threatening the flow of supplies. He also said that lost Iraqi production had largely been made up for by increases in output from Saudi Arabia.
One factor, not caused by the war, that everyone recognizes is pushing up prices is a growth in demand from India and China. Still, Mr. Placke argued, the effect of that demand on prices has been magnified by the depressed level of Iraqi production.
"The tighter the market," Mr. Placke said, "the greater the impact."