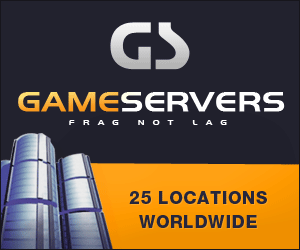 Atlanta Journal-Constitution
May 22, 2007
Pg. 1D
By Craig Schneider
Before flying back to his Army unit in Iraq, Staff Sgt. Mark Tutman had 10 hours to kill in the Atlanta airport, 10 long hours of not being with his family or with his buddies -- but dwelling on both.
Day after day, soldiers like Tutman spend hours in the USO lounge near the atrium in Hartsfield-Jackson International Airport. Sprawled out over a dozen big recliners, dozing on couches, the soldiers returning from two weeks of leave study vacation photos and munch on sandwiches made by the USO volunteers.
Inside the world's busiest airport, these soldiers are stuck in a limbo of lost hours, measured by the clicks of e-mails to loved ones and the endless drone of TV reports on the war.
Monday, they got a better offer.
They were invited to be honored guests at the 55th annual luncheon of the Atlanta Regional Military Affairs Council, where they received a hero's welcome -- a standing ovation, a gourmet meal, a brass band -- from the 500 in attendance at the Cobb Galleria. Tutman was among 18 of the soldiers who accepted the luncheon invitation.
In these days of negative attention on the war, the soldiers said the royal treatment made them feel better about heading back into harm's way.
"It helped me relax," Tutman said. "It lets me know somebody appreciates what we're doing."
He usually spends these long hours "trying to get my head back into the fight."
In Iraq, he searches homes around Bagdad suspected of holding insurgents.
On Monday, he was having a hard time shaking thoughts of the past two weeks with his family in Kansas, especially the teary goodbye.
"My little daughter did not want to let go of my hand," said Tutman, 40.
Sitting at the fancy table at the convention center, Army Spc. Robert Schloss said he hardly expected this when he heard a community group wanted to buy lunch for the soldiers.
"I thought we were going to Denny's," he said.
All members of the U.S. military leaving and returning from Iraq and Afghanistan stop at the Atlanta airport or at the other military "personnel assistance point" in Dallas, said Army Maj. Patrick Alexander, who works at Hartsfield-Jackson. There, they have their military papers stamped and obtain flights to their homes around the country.
About 250 soldiers leave every day from Hartsfield to rejoin the war in Iraq and Afghanistan, he said. For years, the USO has provided them with meals, coffee and a place to rest. Because of the logistics of coordinating all their arriving flights and paperwork, it's not uncommon for them to wait 10 hours for the chartered plane back to the war.
The Atlanta Regional Military Affairs Council, a group of military and business leaders, wanted to do something special for them.
"We should support them, whether we agree with the policy or not," said Mary Lou Austin, one of the group members who thought to invite the soldiers.
So instead of USO sandwiches or airport fare, the soldiers feasted on a salad of baby mixed greens with goat cheese, chicken breast slowly roasted in a rosemary marinade and Southern chocolate pecan pie.
Several said they won't come close to a meal like this until their next leave, next year.