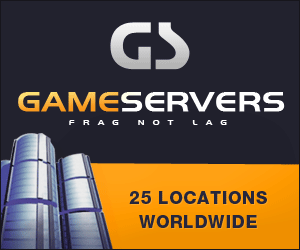 Washington Post
March 5, 2007
Pg. 9
By Josh White, Washington Post Staff Writer
When the first congressional hearing about the care of wounded soldiers at Walter Reed Army Medical Center opens this morning in a campus auditorium, many eyes will turn to Lt. Gen. Kevin C. Kiley, who has served as the Army's top doctor since he gave up command of the hospital in 2004. The hearing will allow Kiley to explain why bureaucratic tangles and horrid conditions made life so difficult for outpatients at the Army's premier hospital, while also likely putting him in a position of defending his job.
Though members of Congress have called for Kiley to step down and take responsibility for the problems at Walter Reed, he has been spared so far. Other leaders have not been so fortunate: Maj. Gen. George W. Weightman, the hospital's commander the past six months, was fired on Thursday, and Army Secretary Francis J. Harvey was forced to resign on Friday, in part because he appointed Kiley to temporarily take over Weightman's job.
Kiley, the commander of Walter Reed from 2002 to 2004, has been accused of being brash and indifferent to concerns raised about problems there. After a series of Washington Post articles described the outpatient conditions at Walter Reed, Kiley said the problems "weren't serious and there weren't a lot of them," and that they were not "emblematic of a process of Walter Reed that has abandoned soldiers and their families."
People close to Kiley say he realizes he could lose his job over the problems that occurred on his watch, but many who have known him over the past several decades said it would be unlike him to give up. Many colleagues and former commanders described him as a dogged and aggressive leader -- sometimes to a fault. Others described him as constantly career-minded and focused on personal success. Through Army spokesmen, Kiley declined to be interviewed for this article.
Now at the pinnacle of Army medicine as the service's 41st surgeon general, Kiley is capping a diverse career with the challenge of a devastating scandal. Critics argue that his indifference exacerbated the problems; supporters say that he is the only person who can turn the situation around.
"Even if there were sins of omission on the part of General Kiley as he was focused on the soldiers' primary care, now that this will receive his attention in a way that he is uniquely capable of applying it, the Army couldn't have a better guy to do it," said Mike Sullivan, a retired Army colonel who has known and worked with Kiley since the early 1990s and considers him a friend. "He will be utterly ruthless in approaching the problem. I've seen him utterly ruthless any number of times, and it's a thing of beauty."
After graduating from medical school at Georgetown University, Kiley began his Army career as an obstetrics and gynecology specialist, a clinical area that doesn't often produce top Army brass. But he became the division surgeon with the 10th Mountain Division and later deployed to Saudi Arabia as commander of the 15th Evacuation Hospital in support of operations Desert Shield and Desert Storm, giving him wartime field experience.
Gen. William W. Crouch, who retired after serving as the Army's vice chief of staff and worked with Kiley at several commands, praised his ability to motivate staff members. Crouch said Kiley, an avid runner, was able to whip a group of doctors and nurses into shape before they deployed from Fort Polk, La., to the Middle East.
"I particularly remember him leading doctors, nurses and staff on early-morning runs," said Crouch, who in the early 1990s commanded the 5th Infantry Division at Fort Polk. "They probably did not like it, but he was preparing them for the rigors of war."
After graduating from the Army War College, Kiley went to Germany and as a colonel took command of the Landstuhl Regional Medical Center. There, he supervised the military's largest hospital outside of the United States and dealt with medical issues surrounding missions in the Balkans.
While there, he both impressed colleagues and irked them. In interviews, some said he was a deft leader, but others criticized his apparent desire to stick to the budget and increase productivity while sacrificing care.
"His last concern was his concern for the patient," said retired Col. Robert M. Tabachnikoff, chief of obstetrics and gynecology under Kiley at Landstuhl in the mid-1990s. Tabachnikoff said Kiley wanted to discharge new mothers within 24 hours of delivery to keep beds free and counted phone calls as office visits. "He was more concerned for meeting requirements and advancing his own career. . . . At last, it's catching up with him. His leadership style is being exposed."
Carolyn Bulliner, a retired colonel who has known Kiley since 1993, said he is a strong leader who has always thought the soldiers in his care were the most important aspect of his job. Bulliner, who now works down the hall from Kiley in the Army Health Facility Planning Agency, also said he is a dedicated family man, devoted to his three children. Two have followed Kiley into military service.
"All I can say is that he absolutely worked his best to ensure the right things were done for his soldiers," said Bulliner, who was director of nursing at Landstuhl. "He trusted and relied on us as his staff to do what we were supposed to do. . . . He got involved when he needed to get involved."
Retired Lt. Gen. Ronald R. Blanck, who commanded Walter Reed from 1992 to 1996 and then served as the Army's surgeon general until 2000, said he always found Kiley on top of things. In conversations with Kiley over the past few years, Blanck noticed that he was particularly interested in front-line care for the wounded and appeared to delegate responsibility when the wounded returned to the United States.
"I don't think he saw himself as someone who should micromanage," Blanck said, adding that he thinks Kiley and Weightman were weighed down by the ballooning casualties from Iraq and Afghanistan. "It's just tragic all around. The problems could have easily been addressed by people paying attention. They were overwhelmed by the number of casualties and they unfortunately let that kind of thing slip."
Kiley's comments about Walter Reed are not the first time he has played down allegations of concerns with the Army medical community. In 2005, when Kiley's office reviewed detainee medical operations in Iraq, Afghanistan and Guantanamo Bay, Cuba, after the Abu Ghraib prison abuses, he said that no systemic problems were found but did not mention that his office found serious flaws in detainee health care overseas, and that it had identified dozens of abuse cases.
"The majority of medical personnel interviewed did not observe any abuse, and with few exceptions, those medical personnel who did observe suspected abuse reported it," Kiley said at a Pentagon news conference in July 2005. "The assessment results demonstrate that the nation can be proud of our military medical professionals."
The report, released the next day, showed that there were major gaps in detainee care and that there was little official guidance on how to treat detainees. Kiley also said he supported using psychiatrists and physicians on Behavioral Science Consultation Teams that were using medical information from detainees to guide military intelligence interrogations -- against the recommendations of a two-star general who led the assessment.
Leonard S. Rubenstein, executive director of Physicians for Human Rights, said that Kiley was not necessarily responsible for coming up with tactics that cross ethical boundaries, but that he defended them. "He did not oppose the use of physicians in military interrogations," Rubenstein said. "It's an invitation to abuse, because the involvement of physicians tends to aggravate the situation."
Kiley, as a three-star general, has gone as high as he can go within the Army's medical hierarchy, and most surgeon generals retire at the end of their four-year terms. Should Kiley weather this storm, he could hold his position until September 2008.
Staff writer Steve Vogel contributed to this report.