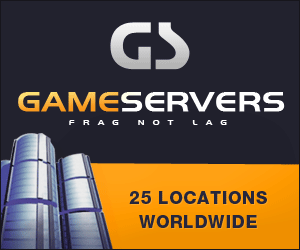 Associated Press
Dwyane Wade saved his best for when the Miami Heat needed it the most. Jermaine O'Neal had a strong second half in the Indiana Pacers' win, too.
Wade scored 14 of his 29 points in the final 8 minutes and added 13 assists in Miami's 107-103 win at Seattle on Wednesday night. Saying his energy level was the best all season, Wade scored 25 second-half points.
"Coming out and setting my teammates up I didn't have to use a lot of energy early on and that enabled me to save a lot for later in the game when they needed me to attack," Wade said.
Wade had nine assists in the first half and former Seattle star Gary Payton scored 10 points to help the Heat stay close enough for Wade to take control after the break.
"He was pacing himself in the first half ... and he was getting everybody shots," Miami coach Ron Rothstein said. "He was just letting the game come to him."
O'Neal scored 17 of his 23 points in the second half and Jamaal Tinsley added 17 points and 13 assists to help the Pacers win at Boston, 97-84, for their first three-game winning streak of the season.
After Boston used a 14-0 run to pull within four points late in the fourth quarter, the Pacers scored 13 straight - including five by O'Neal - to pull away for good.
"It was a great sign that we withheld from going in the tank when those guys made their run," said O'Neal, who scored five during that final stretch. "But we still have a lot of work to do to establish ourself as a competitive team."
In other NBA games Wednesday night, it was: Washington 113, Chicago 103; New Orleans 96, Atlanta 77; New York 106, Philadelphia 99; Charlotte 103, Detroit 96; Toronto 90, Milwaukee 77; the Los Angeles Clippers 92, Minnesota 91; Houston 102, the Los Angeles Lakers 77; Dallas 99, Portland 74; San Antonio 92, Denver 83; Orlando 91, Golden State 76.
Wade, who returned Sunday from a four-game absence due to a sprained right wrist, was 8-for-16 from the field and 13-for-17 at the free-throw line. Jason Kapono added 19 points and Payton finished with 14.
Wade scored eight of Miami's first 11 points in the second half and then saved his best for the closing minutes. His 15-footer with 4:52 left gave the Heat a 93-91 lead. After Seattle pulled even, Wade made a 21-footer with Earl Watson in his face. Wade then had a left-handed scoop shot that gave Miami the lead for good at 97-95, and added four free throws in the final 2 minutes.
At Boston, O'Neal was held to six points on 3-of-6 shooting in the first half as the teams entered the break tied at 52. However, he had eight points in the third quarter to help Indiana outscore Boston 28-14, and then had four straight to open the fourth quarter to pushing Indiana's lead to 82-66.
"He's great," said Seattle interim coach Gordon Chiesa, filling in for the ill Bob Hill. "He took over the game and we had very little answers."
Wizards 113, Bulls 103
Washington relied on strong contributions from Caron Butler, Antawn Jamison, Antonio Daniels and DeShawn Stevenson for its seventh consecutive home win.
Gilbert Arenas was limited to 20 points - well below his 30.5 average for the Wizards. Butler had 26 points and 10 rebounds, Jamison scored 18, Daniels 15 and Stevenson 15.
Hornets 96, Hawks 77
Jannero Pargo scored 24 points and Rasual Butler added 21 to help visiting New Orleans end a five-game losing streak.
New Orleans had dropped eight of nine and 19 of 23 before beating an Atlanta team that's lost two straight, 10 of 11 and 14 of 16.
Knicks 106, 76ers 99
Stephon Marbury scored 24 points and Eddy Curry added 20 points and 10 rebounds for New York.
Just before the 76ers lost their fourth straight game overall - and 16th of 19 on the road - they completed a buyout with Chris Webber on the remaining 1 1/2 years of his contract.
Samuel Dalembert scored 18 points and Joe Smith had 16 for Philadelphia.
Bobcats 103, Pistons 96
Raymond Felton had 18 points and seven assists to lead six double-digit scorers for visiting Charlotte.
Detroit's Richard Hamilton scored 23 points before being ejected with two technical fouls.
Raptors 90, Bucks 77
Chris Bosh scored 30 points and tied a career-high with six blocks to help visiting Toronto hand short-handed Milwaukee its fourth straight loss.
Andrew Bogut had 17 points and a career-high 18 rebounds for the Bucks.
Clippers 92, Timberwolves 91
Corey Maggette came back from a brief injury absence to score 21 points, sinking the winning shot from the corner with less than 5 seconds left for visiting Los Angeles.
Kevin Garnett, who had 19 points and 17 rebounds, missed a jumper just before the buzzer.
Mavericks 99, Trail Blazers 74
Jason Terry scored 20 points and Josh Howard added 17 to lead host Dallas to its 15th win in 16 games.
Devin Harris had 14 points and Erick Dampier added 10 rebounds for the Mavericks, who extended their winning streak against the Blazers to 12 games, matching the longest in the series.
Rockets 102, Lakers 77
Dikembe Mutombo had five blocks to move past Kareem Abdul-Jabbar into second place on the all-time list in host Houston's win over Los Angeles.
Mutombo also had 19 rebounds, matching a season high and reaching double-digits for the eighth straight game, and Juwan Howard had a season-high 23 points. Mutombo now has 3,191 blocks, two more than Abdul-Jabbar.
Kobe Bryant had 20 points on 6-for-18 shooting for the Lakers, who were held to a season-low point total.
Spurs 92, Nuggets 83
Tony Parker scored 26 points and Tim Duncan had 19 points and 13 rebounds to lead visiting San Antonio.
Allen Iverson snapped out of his shooting slump by sinking 15-of-25 shots for 33 points for Denver. J.R. Smith, back from a 10-game suspension for fighting, added 12 points.
Magic 91, Warriors 76
Dwight Howard had a career-high 30 points and a season-high 25 rebounds and Orlando won its fifth straight overall to snap a four-game road losing streak.
Baron Davis had 13 points and eight assists but committed six turnovers for Golden State.