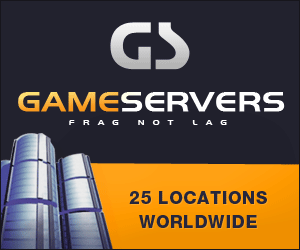 ChicagoTribune.com
October 11, 2008
By Deborah Hastings, Associated Press
American soldiers can haul 60-pound packs through the broiling desert, kill for their country and die for it, but they can't always vote for their commander in chief.
A solution has long been proposed: Just get rid of the Byzantine process which forces those in far-flung battle zones to vote by mail that must be delivered to thousands of local election districts across the United States.
But the Pentagon has found that bringing military voting into the 21st century is not so simple.
The number of absentee military ballots applied for that ultimately get counted is consistently low. In the last federal election, only about 30 percent of overseas military ballots were tallied, according to data from the federal Election Assistance Commission, which monitors election problems, and the Pew Center on the States.
Change won't come in time for the November presidential election, when record numbers of voters are expected to decide between Republican John McCain and Democrat Barack Obama. For soldiers, the stakes couldn't be higher. The winner may well decide how long they stay in battle, and how soon they come home.
No one knows why some 70 percent of overseas military ballots weren't recorded in 2006. No one keeps centralized records on military ballots or voter turnout. But anecdotal evidence collected from local voting districts, which number more than 7,000, points to ballots that arrived late, ballots not properly filled out and ballots mailed to the wrong location — most of which get discarded. Then there are the ballots of troops who, for whatever reason, never mailed them back at all.
Contributing to the confusion are states and local election districts with competing and sometimes confounding rules governing overseas ballots. And the mail-in process can take up to 60 days from start to finish, even though many absentee ballots weren't available until this month.
Because she would like to see the Iraq war end, Army Capt. Holly Landes, a 29-year-old veterinarian from Augusta, Ga., wants her vote to count. "I do know that this war is taking a toll on the country, and I would be happy to see it shortened," she said at Camp Speicher, a military installation near Tikrit in northern Iraq where she cares for bomb- and drug-sniffing dogs.
But Landes, an athletic soldier who wore camouflage and a handgun strapped to her thigh as she negotiated a spitting sandstorm, wasn't sure her first-time vote from abroad would arrive in her home county on time, based on complaints from fellow soldiers. "Some of them have expressed concerns that they haven't gotten the ballots until the day before elections," the captain said.
Voting in this election is particularly important, she said, "because it's a difference between staying in and pulling out ... So it would be nice if it were a little easier and they had more confidence in the system."
Her concerns are mild in comparison to comments from reservists far from active duty, who can comment publicly without fear of reprimand.
"Why are we imposing on military personnel a system that is more onerous than the ones civilians use?" asked Bob Carey, a senior fellow at the National Defense Committee, a private advocacy group. Carey, a 23-year Navy reservist who participated in Desert Storm, blames politicians and Pentagon bureaucracy with failing to find a process that works.
"I can speak out," Carey said. "The active duty soldier duty soldier cannot. They are not allowed to publicly chastise their superiors, with good reason. It's called mutiny."
Voting problems have been around since the Truman administration, Carey said. "This has been going on for 50 years and nothing has changed. Politicians and elected officials have not done anything. The DOD (Department of Defense) has said there is no problem."
This is how military overseas voting works: A registered voter must request, in writing, an absentee ballot from the local election district where he or she last lived. That can take up to 30 days. The soldier waits to receive a paper absentee ballot, then fills it out and mails it back. That can take another 30 days.
There is a long list of things that can wrong with that process — starting with mail getting lost in the U.S. Postal Service or in the Military Postal Service Agency, which ships correspondence by military channels. Mail can sit undelivered if heavy fighting stops supply convoys, or if limited space requires something more important be delivered — ammunition, for example. And because the military is often on the move, ballots can arrive on bases where soldiers are no longer assigned.
Carey favors Internet voting — something the Pentagon championed in 2004 only to abandon after spending $25 million and meeting critics who said online ballots were vulnerable to fraud.
But in military camps in Afghanistan and Iraq, Internet access is often more prevalent than indoor toilets and phone service.
Carey is working with The Pew Center on the States to craft a nationwide military voting law that would eliminate conflicting local regulations about such issues as whether ballots can be faxed or sent as an attachment via e-mail.
Seventeen states and territories allow some type of e-mail service to soldiers, but the rules greatly vary.
Most allow voting by fax, but again under different regulations. Ohio, for example, allows absentee ballots to be faxed — but only during a period that begins 35 days before the election. Alabama, New York and Wyoming, on the other hand, don't allow faxed ballots at all.
"People don't think of the military when they come up with these rules," said Samuel Wright, a retired Navy Reserve captain who's been pushing military voting reform for 32 years. "It's an injustice that those who give the most to protect our rights are not able to exercise those rights."
The Defense Department's Federal Voting Assistance Program provides online help for service members trying to vote from overseas. But Pentagon inspector general reports conducted since 2000 have shown that less than 50 percent of surveyed soldiers knew who provided voting assistance in their units. A 2006 audit showed that only about 25 percent of respondents were aware of the government's military voting site.
There is a final option for military voters. The Federal Voting Assistance Program and others provide online access to the Federal Write-In Absentee Ballot, which can be downloaded, filled in and mailed by service members. But it is limited to federal races, and can only be used by registered voters who've already requested an absentee ballot from their local election official, but haven't received it.
"Most of the military is interested in voting for all offices," said Wright. "The county commissioner, the state legislature. They deserve to get the real ballot, for all offices."
Wright also considers online ballots the best solution to an antiquated system.
"You can send a billion dollars by secure electronic means. The Pentagon can send top-secret information by secure electronic means," he said. "But your ballot still has to go by snail mail."
Not everyone hates the system for casting an absentee ballot. To many soldiers, it's just another form in the military's never-ending stack of papers to be filled out. "At least here we have the ability to go right to the (base) post office and get them stamped," said Lt. Col. Theresa Vancort of Schenectady, N.Y., a National Guard member stationed at Camp Phoenix in Kabul, Afghanistan.
Vancort helps get voting information to forward operating bases, and helps service members and private contractors request absentee ballots. It's not an easy task, she says, "dealing with 50 different states and every one is different."
Nonetheless, with interest so high in this presidential election, even the top brass are sending signals about soldiers taking part.
"I got an e-mail from the chief of staff for the Army reminding me that part of my job is to make sure U.S. citizens have the right to vote," said Maj. Gen. Jeffrey Schloesser, commander of U.S. forces in eastern Afghanistan.
Associated Press writers Vanessa Gera in Iraq, and Jason Straziuso in Afghanistan contributed to this story.