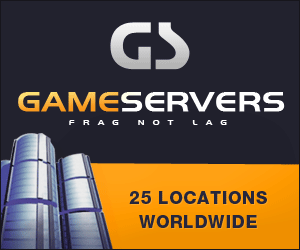 San Francisco Chronicle
June 30, 2008
Pg. 2
At West Point, senior cadets practice their shouted commands on willing civilians
By Michael Hill, Associated Press
West Point, N.Y. -- Fresh-faced cadet candidates arrive today for buzz cuts, measurements for gray uniforms and a crash course in toeing the line, West Point style.
Cadet Sean Davies is ready to give them a full-throated welcome - after warming up his vocal cords on people who actually volunteered for the abuse.
The senior spent hours with the civilian volunteers polishing his form for reception day, or "R-Day," for the Class of 2012. At a mock R-Day on Friday, he practiced the finer points of leaning close to mock plebes and pouncing on people who smirked.
"THIS IS FUNNY?" Davies screamed at one volunteer. "YOU ARE WASTING MY TIME!"
The U.S. Military Academy relies each year on a platoon of volunteers to help choreograph R-Day, the figurative dunk in ice water for would-be cadets used to the warm bath of civilian life. More than 200 civilians, ages 12 to 69, showed up for this year's practice to help cadets iron out kinks in details ranging from sock distribution to salute instructions.
Wearing running shoes and T-shirts and carrying travel bags, the volunteers looked more like a group waiting for a flight to Orlando than participants in a military exercise. But for several hours on a humid morning, cadets in white caps herded them, lined them up and prodded them constantly to move along.
The treatment was mostly tame, though drills are punctuated by cadets barking commands like angry auctioneers, such as: "STEP UP TO MY LINE, NOT ON MY LINE, NOT OVER MY LINE, NOT BEHIND MY LINE!"
"Even though it's role-playing, it's intimidating," said Jule Crider of Kensington, Md.
So why would these civilians subject themselves to drilling and barking?
Fun, mostly. Volunteers get a unique peek at the inside of this storied institution on the Hudson River. Even as cadets shout orders, they do it with a wink. One cadet even ended a command with "please." Susan Wasilewski of Oakton, Va., brought a camera to snap pictures of her pretend tormentors.
"They're not really yelling. They're instructing, and they're laughing with us," Wasilewski said.
Linden Schuyler, 69, said he came with his teenage grandsons to support the military - though the retired Army lieutenant colonel from Lakewood, Wash., already knew the drills.
Christine Freitag of Clinton Township, N.J., said her son is reporting for R-Day today, and she wanted to "get a bird's-eye view of what he's going to go through."
The cadets - mostly seniors, or "firsties" - received the same sort of welcome to West Point before their plebe year. In retrospect, they appreciate it.
Cadet Sarah Scarlato, commander of cadet basic training, said the culture shock helps prepare new arrivals for the military.
"If they can't take a little strong talking to, they won't be able to take the stress of battle," Davies said.
Today, the process will be repeated for real with about 1,300 would-be cadets. The real R-Day is the precursor to the six-week shakedown of in-your-face orders and long marches commonly known as "Beast Barracks." Dozens usually drop out.
The volunteers for Friday's practice got free cookies and a certificate. They also got a new appreciation for what it means to be a cadet.
Schuyler left smiling, saying he can still drill just fine at age 69, though he accidentally called a female cadet "sir" instead of "ma'am." Freitag emerged from a morning of shouting and drilling with a sense of assurance about her son's time at the academy.
"I feel very proud," Freitag said. "I feel like he's in good hands."