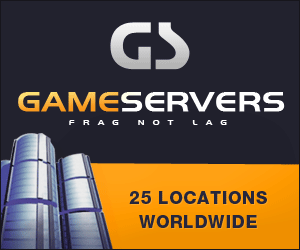 Media: Associated Press
Byline:n/a
Date: August 31, 2006
BAGHDAD, Iraq Preliminary figures show that violent deaths in Iraq dropped
substantially in August from record levels the previous month, Health
Ministry officials said Thursday. Civilians accounted for most of the
recorded deaths.
At least 973 violent deaths were recorded throughout Iraq as of Wednesday,
Dr. Riad Abdul Amir of the ministry's statistics bureau told The Associated
Press. They included 715 civilians, 80 Iraqi soldiers, 74 police and 104
"terrorists," he said.
The term "terrorists" likely include both Sunni and Shiite militants.
That represents a significant drop from July's figure of 3,500 deaths,
reported by Deputy Health Minister Adel Muhsin. He said that was the highest
monthly figure recorded since the war began in March 2003.
About 1,500 of the July deaths occurred in Baghdad, Mushin said. Violent
deaths in the capital fell to 550 in August, officials said Thursday. That
was the lowest monthly tally in Baghdad this year.
The figures provided by Abdul Amir included reports his office received from
morgues and Ministries of Interior and Defense.
U.S. officials attribute the drop in violent deaths to a major security
crackdown launched Aug. 7. About 8,000 U.S. troops and 3,000 Iraqi soldiers
were sent to the capital to search homes systematically and patrol the
streets.
On Monday, U.S. military spokesman Maj. Gen. William B. Caldwell said the
murder rate in Baghdad had fallen by 46 percent from July to August and "we
are actually seeing progress out there."
But the decline in Iraqi deaths has not been matched by a drop in American
casualties. At least 62 U.S. service members died in Iraq in August,
compared with 43 in July.
Ministry officials stressed that the figures were preliminary and a final
count for the month would not be ready until next week. Nevertheless,
officials said they were convinced that deaths were down sharply.
"In June and July we were getting scary numbers," said Hakim al-Zamly, a
Health Ministry executive director. "There was an unreasonable number of
gruesome killings and kidnappings."
He said it was too early to determine whether the drop was a breakthrough
but "there's definitely a slight, relative improvement."
Both U.S. and Iraqi officials have been anxious to talk up signs of
improvement in the capital after weeks of ever-mounting death tolls and
renewed fears of all-out sectarian civil war. On Aug. 21, the Defense
Ministry said "terrorist operations" have declined in Baghdad by 70 percent.
Some U.S. officials, however, have cautioned that it is too early to tell if
the decline in deaths is part of a long-term trend.
A surge of violence has killed more than 250 people in the Baghdad area
since Sunday, raising questions about whether U.S. and Iraqi forces have
turned the corner.
On Thursday, the editorial of Iraq's government-owned newspaper Al-Sabah was
titled: "Random killing .. Why?"
"The recurrent daily violence since three years ago that has been inflicting
random killings is after wiping out Iraq with all its sects," wrote the
paper's editor, Falah al-Mashaal. "In whose interest are these crimes? Is it
to weaken the government and overthrow it as these criminal claim or is to
create a civil war?"
But National Security Adviser Mouwafak al-Rubaie insisted that
execution-style killings and sectarian violence had dropped by 45 percent in
the last six weeks. He said that was mainly due to Prime Minister Nouri
al-Maliki's national reconciliation plan and the Baghdad security operation.
"There's definitely a much better sense of security among the general
public," he said. "The perception toward Iraqi security forces is much
better."
Accurate figures on the number of people who have died in the Iraq conflict
have long been the subject of debate. Police and hospitals often give widely
conflicting figures of those killed in major bombings.
It is also unclear how many people may have been abducted by insurgents or
sectarian death squads, then slain and their bodies never found.
According to an AP count, at least 11,916 Iraqis have been killed in
war-related violence since the first elected Iraqi government since the fall
of Saddam Hussein took office on April 28, 2005.
Iraq Body Count, a private group that bases its figures in part on reports
by 40 media outlets, puts the number of civilian deaths since the conflict
began at between 41,041 and 45,613.
The Brookings Institution Iraq Index, maintained by Michael O'Hanlon, put
the count between 20,000 and 37,200 as of July 5, 2006.
Last Dec. 12, President George W. Bush, in answering questions following a
speech to the World Affairs Council in Philadelphia, estimated "30,000, more
or less, have died as a result of the initial incursion and the ongoing
violence against Iraqis."