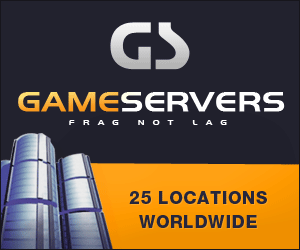 Media: The Associated Press
Byline LEE KEATH
Date: 03 October 2006
BAGHDAD, Iraq_A suicide bomber unleashed a blast in a Baghdad fish market
Tuesday and two Shiite families were found slain north of the capital as
violence across Iraq claimed at least 49 lives.
The U.S. military, meanwhile, announced the deaths of nine soldiers and two
Marines in what has been a deadly period for American forces in Iraq. The
announcement brought to at least 15 the number of servicemembers killed in
fighting since Saturday.
Sunni politicians expressed worries over a new government plan to stop
sectarian violence. The plan, announced a day earlier by Prime Minister
Nouri al-Maliki, won some praise in parliament Tuesday, but Shiite and Sunni
leaders delayed potentially contentious talks to work out its details.
The four-point plan calls for creating neighborhood Shiite-Sunni committees
to monitor efforts against sectarian violence. The aim is to overcome the
deep mistrust between Sunnis and Shiites.
Many Sunnis remain skeptical that Shiite leaders will allow security forces
to crack down more strongly on Shiite militias blamed for killing Sunnis _
including some linked to parties in the government.
"I haven't seen any real desire in the other side. There are militias
supported by the government," said Sunni lawmaker Khalaf al-Alayan.
Another lawmaker, Izzat Shabandar, from the secular Iraqi Bloc, cautioned
"we have to be realistic."
"Those who signed this blessed agreement have to confess, at least to
themselves, they are the basis of the problem and they are part of it," he
said.
Al-Maliki's government has been under intense pressure to put an end to
Shiite-Sunni violence that has killed thousands of people this year and
raised fears of civil war. This week, gunmen carried out two mass
kidnappings in as many days, abducting 38 people from workplaces in Baghdad
_ attacks that Sunnis said were carried out by Shiite militias.
Some 400 Sunnis marched Tuesday at the site of one of the kidnappings _ a
frozen meat factory in Baghdad's Amil district _ demanding the government
put a stop to the violence. Some carried banners reading "get police troops
out of our area" _ reflecting the widespread suspicion that Shiite-led
security forces have been infiltrated by militias.
Gunmen took 24 workers from the factory on Sunday and the bodies of seven
were later found dumped in the capital. The fate of the others is not known.
The Interior Ministry said the police commander for the Amil district had
been discharged and arrested for investigation in the kidnapping _ a
possible response to Sunni complaints that Shiite-led security forces allow
militias to operate freely.
Earlier Tuesday, a suicide bomber detonated a belt rigged with explosives in
an outdoor fish market in the primarily Sunni area of Sadiyah in
southwestern Baghdad, killing three people and wounding 19, police said.
Hours later, four mortars hit homes in another Sunni district, killing five
people and wounding 22.
The mixed city of Baqouba, 35 miles northeast of Baghdad, saw a string of
deadly attacks. Gunmen opened fire on a Shiite family trying to flee the
city, killing five of them. Later, the bodies of a woman and two men lay on
the street near the family truck, billowing smoke.
In addition, eight people were killed in another shooting in Baqouba, and
two others died in a roadside bombing.
Attacks elsewhere in Baghdad and around the country killed 16 other people.
Ten more bodies also were found, the apparent victims of sectarian slayings.
They included seven bodies in an area north of Baqouba, identified as a
father, three sons and three other relatives from a Shiite family.
In the mainly Shiite south, the bodies of two women _ one beheaded, the
other burned _ were found in Kut, while a former army officer was discovered
dead and handcuffed in Amarah.
Talks on creating joint security committees to end the violence must tackle
a range of issues _ including how many members will be on the panels, the
proportion of Shiites and Sunnis and which areas of Baghdad they will cover.
The intent is that each committee will oversee the effort against violence
in its district _ with a central body overseeing them and working with
security forces. But it still must be decided what powers the committees
will have and how decisions will be reached. Every month, the parties will
meet to review progress.
Sunnis hope the committees will give them a voice to ensure that security
forces go after Shiite militias. But it remains unclear whether the new
system will lead to tougher action. Shiite leaders insist the main problem
is attacks by Sunni insurgents.
Al-Alayan, the Sunni lawmaker, said the two sides made progress in talks
over the weekend and agreed on banning weapons and militias. But when a
representative of Muqtada al-Sadr, a radical Shiite cleric who holds a place
in the government and heads a powerful militia, joined talks Monday,
"everything was overturned" and the ban was put aside.
Still, al-Sadr's party signed onto the new security plan.