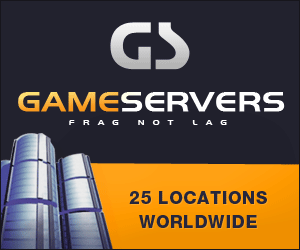 Washington Times
October 23, 2007
Pg. 14
Report may have prompted new bin Laden plea for unity

By Aseel Kami, Reuters News Agency
BAGHDAD — Violence in Iraq has dropped by 70 percent since the end of June, when U.S. forces completed their buildup of 30,000 extra troops, the Interior Ministry said yesterday.
The ministry released the new figures as bomb blasts in Baghdad and the northern city of Mosul killed five persons, and six gunmen died in clashes with police in the city of Karbala, southwest of the capital.
Al Qaeda, meanwhile, released a new audiotape in which a voice identified as that of Osama bin Laden called on Iraq's various insurgent factions to unite.
Interior Ministry spokesman Maj. Gen. Abdul-Karim Khalaf told reporters yesterday there had been a 70 percent reduction in violence across Iraq in the three months from July to September, compared with the previous quarter.
In Baghdad, considered the epicenter of the violence because of its mix of Shi'ites and Sunni Arabs, car bombs have decreased by 67 percent and roadside bombs by 40 percent, he said. There has been a 28 percent drop in the number of bodies found dumped in the capital's streets.
In Anbar province, a former insurgent hotbed where Sunni Arab tribes have joined U.S. forces against al Qaeda, there has been an 82 percent drop in violent deaths.
Data from the Health, Interior and Defense ministries in September showed a 50 percent drop in civilian deaths across the country from August, when 1,773 fatalities were recorded.
The dropoff in violence may have prompted the latest bin Laden tape, which warned that divisions between insurgent groups only helped the enemy.
"The interest of the Islamic nation surpasses that of a group . . . the interest of the [Islamic] nation is more important than that of a state," said the recording aired on Al Jazeera television.
"The strength of faith is in the strength of the bond between Muslims and not that of a tribe, nationalism or an organization," said the voice, which sounded like that in previous bin Laden recordings.
"I advise . . . our brothers, particularly those in al Qaeda, wherever they may be, to avoid fanatically following a person or a group," the voice said. Al Jazeera said the tape was titled "message to the people of Iraq."
Gen. Khalaf was cautious in announcing the new figures on violence in Iraq, saying they "show a gradual improvement in controlling the security situation."
While the figures confirm U.S. data showing a positive trend in combating al Qaeda bombers, there remain trouble spots in northern Iraq and growing instability in the south, where rival Shi'ite factions are fighting for political dominance.
In the northern province of Nineveh, where many al Qaeda and other Sunni Arab militants fled to escape the crackdown in Baghdad, there has been a 129 percent rise in car bombings and a corresponding 114 percent increase in the number of people killed in violence.
Police, meanwhile, reported that six gunmen were killed in police raids in Karbala, 70 miles southwest of Baghdad.
About 50 people were killed in the city in August in fierce clashes between fighters loyal to Shi'ite cleric Muqtada al-Sadr and local police, who are seen as aligned to the rival Supreme Iraqi Islamic Council's armed wing, the Badr Organization.
After the clashes, Sheik al-Sadr said he was imposing a six-month freeze on the activities of the Mahdi Army, which is increasingly seen as beyond his control, so that he could reorganize it.