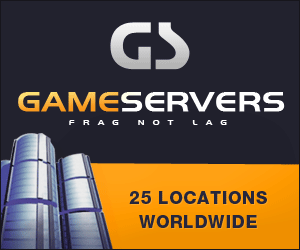 Associated Press
GREEN BAY, Wis. -
The Minnesota Vikings take on rival Green Bay tonight at Lambeau Field. Both teams are struggling and have 6-8 records. But both the Vikings and the Packers have an outside shot at earning a wild-card berth.
Tonight's game could be Brett Favre's last, at least at Lambeau. Favre has yet to decide whether he'll return to play next season, and the Packers finish at Chicago.
Favre enters tonight's game needing eight touchdown passes to break Dan Marino's career mark of 420.
Vikings rookie quarterback Tarvaris Jackson makes his first NFL start tonight. Coach Brad Childress picked Jackson to start the final two games of the season in place of Brad Johnson.
Childress pulled veteran Brad Johnson on Sunday in favor of Jackson in the closing seconds of the third quarter against the New York Jets. The Vikings still lost the game, but Childress liked what he saw from the rookie.
"It's always about getting the team into the end zone," Childress said. "I think he did a good job with that. He did a good job running the 2-minute drill. What we like about him is he's a good decision-maker, he can think, and obviously he has the skills with the athleticism and the arm strength."
The Packers (6-8) knew what they would face against Johnson - veteran poise, but limited arm strength and little mobility. The Packers forced Johnson into two turnovers in their 23-17 victory at Minnesota Nov. 12.
However, the rookie will be a complete wild card. Packers coach Mike McCarthy said he has about 70 plays' worth of film on Jackson, including preseason games.
"I guess Thursday night will tell us if we have enough on him," McCarthy said.
Packers defensive coordinator Bob Sanders said that while Jackson has a different style, the Vikings can only make so many changes to their basic offensive scheme at this point in the season.
"It doesn't really change anything," Sanders said. "We've just got to be certain of our edges and make sure we get the rush around him in the passing game. Because he's an excellent athlete, got an excellent arm. I'm sure they're going to do what they do. The guy is very athletic, he has an excellent arm."
Green Bay finally found its dormant pass rush on Sunday, sacking Detroit quarterback Jon Kitna six times in a 17-9 victory. The Packers had only four sacks in their previous four games.
Given Jackson's inexperience, the Packers could have a chance to rattle the rookie.
"We know that he has a lot of talent," Packers linebacker A.J. Hawk said. "He has a big arm, and he can move around in the pocket and can make people miss. It's not going to change our game plan too much, but we just have to be aware of where he is a little bit more."
Johnson started 10-of-17 for 96 yards and a touchdown on Sunday, but Childress benched him - for good, possibly - after the offense fell into yet another funk and Johnson was booed off the field by the same fans who cheered him to a 7-2 finish last year.
"He's a consummate professional and does a great job with preparation," Childress said of Johnson. "He loves the game and he's been doing it 15 years worth, the same as (Favre). But it didn't work out at this point."
Jackson entered the game to cheers just before the fourth quarter, throwing for 177 yards, one touchdown and one interception.
The Vikings have struggled on offense all season, but Johnson certainly hasn't been the only problem. They lack big-play receivers, and Childress has been criticized for conservative playcalling.
"I would say the biggest thing that's plagued us this year is untimely turnovers," Minnesota center Matt Birk said. "Not just turnovers, but it seems like a lot of those turnovers have gone for six points the other way."
Birk said the Vikings also need to avoid penalties and make more big plays.
"There have been times where we've been good, but just not good enough," Birk said. "It's hard enough to put a drive together to get seven points, but we've hurt ourselves a lot with turnovers or penalties in the red zone, whatever. We just haven't scored as many points as we'd like."
The strongest part of the Vikings offense remains the running game, led by Chester Taylor.
"I think you definitely have to stop the run," Hawk said. "They're a very physical team, and they like to run the ball. If a team can be two-dimensional and run and throw the ball on you, it makes it a lot tougher. So just like every other week we know we have to stop the run first and try to make them one-dimensional."