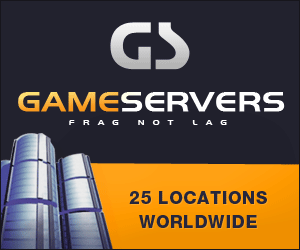 Washington Times
February 25, 2008
Pg. 1
Pentagon orders hundreds of retired soldiers to serve in Iraq and Afghanistan

By Philip Smucker, The Washington Times
CAMP WRIGHT, Afghanistan — Shot down over Vietnam on his first tour of duty in 1972, 1st Sgt. James Spears is back in the U.S. Army — one of hundreds of retired soldiers whom the Pentagon has ordered to suit up and serve the nation once more.
"If you cut me, I"d probably bleed Army green, but this is definitely my last deployment" said the 54-year-old veteran, who is better known to his fellow soldiers as "Grumpy."
Sgt. Spears said he did not expect to end up in a war zone dodging bullets and rockets, and that such business should be the work of younger warriors.
Retired in 1995 after 24 years in the Army, Sgt. Spears felt the call of duty after watching the World Trade Center's Twin Towers crumble in 2001 and picked up the phone just to let the Army know he was there if he was ever needed.
"I guess they put my name on a list somewhere, but, for the life of me, I didn't really expect them to call me back to service," he said. But in 2005, the Defense Department rang his home number in Daleville, Ala.
"A Pentagon colonel told me that I could come back now or, if I did not act then, she wouldn't give me a choice as to where I was deployed." With mixed feelings, Sgt. Spears called her back an hour later.
Now, while he often longs for the golf course, Sgt. Spears finds himself in a mentoring role to some 80 soldiers, struggling to keep them working together smoothly.
As the "human resources manager" for NATO and the Army"s 173rd Airborne Brigade"s Provincial Reconstruction Team in Kunar Province, Sgt. Spears keeps the soldiers in line with stentorian growls across the mess hall and quiet, reassuring chats in his quarters.
Just knowing there is a veteran of the Vietnam War, a far bloodier conflict than those being fought in Afghanistan and Iraq, is reassuring to some of the young soldiers who seek his advice.
But Sgt. Spears said he worries as would a father about the strains caused by the lengthy military deployments in both theaters.
"In general, we have excellent morale, but the Army is definitely overstretched and undermanned here in Afghanistan," he said. "I'm really afraid that some guys and girls will snap. I've seen it already — people with severe combat-related stress."
Sgt. Spears has two sons who joined the Army and one who served two tours as a helicopter crew chief in Iraq. He said his wife of 32 years, Sherry, had only one piece of advice for him when he deployed last year: "Keep your head down, Grumpy."
A soldier's life hasn't changed much since Vietnam, but there aren't any easy comparisons between the two wars, Sgt. Spears said.
"I'm not sure this is an ideologically driven war in the respect that Vietnam was pretty much communism against capitalism," he said. "But even there, you had an enemy that would show their face and occasionally fight in real uniforms."
Sgt. Spears pointed toward a ridgeline and noted that Kunar province sits across only a couple of mountain ridges from Pakistan, where the September 11, 2001, mastermind, Osama bin Laden, is thought to be hiding.
"I can't tell you why they haven't caught him with all their gee-whiz toys," he said. "But I don't believe in conspiracies either, like we have him in a box somewhere."