Zeno's Warbird Video Drive-In Big July 2016 Newsletter
Hello World War 2 & jet aircraft fans --
You are invited to drop by Zeno's Warbird Video Drive-In
http://www.zenoswarbirdvideos.com
to view our July 2016 selection of eight exciting films streaming over the Web in broadband, including two premieres!
This July marks our 19th Anniversary on the Internet. As always, all of the films showing on our web site are for your free viewing pleasure. Please help "spread the word" by liking us on Facebook!
My thanks to Military Quotes for permission to post here.
Now showing in July "At the Matinee" at Zeno's Drive-In Free admission!
http://www.zenoswarbirdvideos.com/MATINEE.html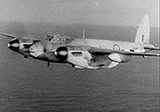 *R.A.F. Airfront 1944 - Precision Mosquito Attacks,Typhoons, Beaufighters & more - Restored -NEW! These bulletins cover R.A.F. Operations from the run up to D-day in the Summer of 1944 through December. Highlights include low level precision attacks by De Havilland Mosquitoes on chateau housing U-Boat Crews and SS troops, Lancasters dropping 12,000 lb bombs on the U-Boat pens at Brest & bombing heavy coastal batteries off St. Malo, Hawker Typhoon fighter/bombers attacking bridges, railroads & troop concentrations, Bristol Beaufighters attacking coastal shipping and much more. (Get more RAF Airfront" on our new World War 2 Allied Aviation News Volume 3;British & Commonwealth Air Forces 1942-1945 DVD)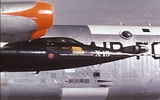 *X-15 Rocket Plane Test Report 1961 -Restored Color NEW The X-15 program really takes off in a record breaking year with Joe Walker, Scott Crossfield, Niel Armstrong and other legendary test pilots at the controls, soaring past Mach 3. Two planes were used for flight and engine testing -- there's an amazing scene of a walk away explosion. Remarkable color footage of the series of test flights and a couple of wonderful post mission debriefings by Scott Crossfield. (Get this video & more on our X Planes & Test Pilots DVD.)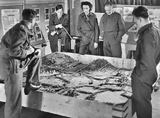 School for Danger S.O.E. & the French Resistance Fight the German Occupation - 1944 This is one the most exciting World War 2 espionage films you'll see. What's unique is that the characters play themselves performing the roles they executed during World War 2 -- from British secret agents to French Resistance fighters to special mission RAF pilots and operational commanders. This remarkable film on British S.O.E.(Special Operations Executive) wartime espionage operations in occupied France was shot on location after the Liberation. The film is a composite re-creation of actual operations combined into one story line. (Get this video & more on our World War 2 Resistance Fighters DVD)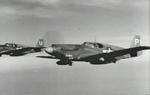 * Air Attacks Against Italy shows exciting from the cockpit views of USAAF A-36 dive bomber bombing & strafing attacks near Rome in 1944. This is a short film, but it's nonstop action! Some of the best footage of US dive bombing attacks you will find anywhere. The A-36 Apache (aka "The Invader") was the Allison engined ground attack version of the P-51 Mustang, equipped with dive brakes and 20mm cannon.(Get this video & more on our P-51 Mustangs Go to War DVD)
[IMG]https://zenoswarbirdvideos.com/Images/A-26160.jpg/IMG]
* 416th Bomb Group A-26s Attack Exclusive Documentary Legendary SFP 186 Army Air Force combat cameramen rode along with 416th Bomb Group A-26 Invaders during March and April, 1945 with color film loaded in their cameras. The results are some of the most beautiful and dramatic footage to come out of the World War II. (Get this video & four more plus A-20 & A-26 Pilot's Manual on our Douglas A-20 Havoc & A-26 Invader DVD)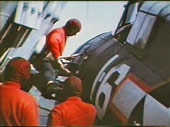 *Flight Deck Crews: Landing & Re-Spotting World War 2 Aircraft Carrier Planes. During the battle of Midway, when American dive bombers caught the Japanese carriers Akagi and Kaga with decks full of refueling and re-arming planes, the resulting catastrophe for the IJN was a turning point in World War II. This unique film offer a rare look (in color) at how US Navy carrier flight deck crews were trained to quickly land, park, fuel & re-arm incoming planes and relaunch aircraft. (Get this video & more and on our Fighting Lady/Carrier Ops DVD)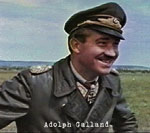 * Luftwaffe Finis: The End of the German Air Force 1945 Exclusive Documentary I produced this documentary from unedited, silent footage. Recently discovered color film of top Luftwaffe leaders and pilots taken as they fell into Allied hands at the end of World War II. You'll see startlingly realistic color footage of Herman Goering, Albert Kesselring, Adolf Galland, Hans Ulrich Rudel and many more.(Get this video & more plus pilot's manuals for the P-51 Mustang on our P-51 Mustangs Go to War DVD)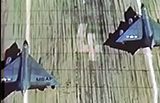 * Convair B-58 "Hustler" MITO Tests During the depths of the Cold War, SAC bombers had only 15 to 20-minutes to get airborne between the launch of enemy missiles and their arrival at US targets. That meant that the ability get US air forces on their way quickly and efficiently was absolutely essential for survivability, striking power and deterrence. A critical element in this quick response was "MITO" - "Minimum Interval Take-Off. (Get this video & more on our B-58 Hustler - Volume 2 DVD)
We also show 1940-45 vintage WWII Army & Navy pilot training films and pilot's manuals on how to fly the F4U, F6F, P-38, P-39, P-40, P-47, P-51, P-61, TBF/TBM, AT-6/SNJ, B-17, B-24, B-25, A-20, A-26, B-26, B-29, and Stearman N2S. Alert! - don't miss the F-86, B-47 & B-58!
Zeno
Zeno's Warbird Video Drive-In
World War II Aviation Videos Playing Online 24/7
http://www.zenoswarbirdvideos.com
Zeno's Flight Shop DVD Store
World's Largest selection of WW2 & vintage jet videos
http://www.zenosflightshop.com/
Your purchases at Zeno's Flight Shop make Zeno's Drive-In web site possible, and all the videos you watch there.
Now on Twitter
zeno
sWarbirds
Videos: Precision Mosquitoes,X-15,A-36s,A-26s,Galland,B-58,Espionage&More