Zeno's Warbird Video Drive-In February 2013 Newsletter
Hello World War 2 & jet aircraft fans --
You are invited to drop by Zeno's Warbird Video Drive-In
http://www.zenoswarbirdvideos.com
to view our February flight of six classic aviation streaming over the Web. I'm showing "Target for Today" and "Target for Tonight" as a double feature so you can compare the way the US 8th Air Force and RAF Bomber Command went about their business, and there's a Drive-in premier, "Sky Troopers." I re- mastered all the videos we're showing this month for high quality broad band streaming.
As always, all of the videos showing on our web site are for your free viewing pleasure. Please help "spread the word" by liking us on Facebook!
My thanks to Military Quotes for permission to post in this forum.
Now showing in February "At the Matinee" at Zeno's Drive-In
http://www.zenoswarbirdvideos.com/MATINEE.html
Free admission!

"Back Door Gang" P-38s in action over Germany - 1945 (Restored Color) Exclusive Original Production. Newly discovered color film of the 430th FS, 474th FG, 9th Air Force. From the get go, the 474th was configured as a ground attack unit, but they also provided bomber escort and level bombing, led by Norden bomb sight equipped "Droop Snoots," which are shown here. Great air action! I created this original documentary from undocumented, unedited, silent archival footage. Where possible, I identified the pilots shown. Color film of P-38s in action is very rare,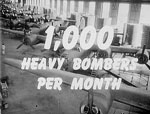 Expansion to Air Power: The Rise of the US Army Air Force 1939-1943 Between the eve of World War 2 in June 1939 and December 1943, the US Army Air Force grew from 2,402 aircraft and 24,700 personnel to 65,000 aircraft and 2.4 million personnel - an unprecedented leap. FDRs goal of producing 50,000 planes a year was met and surpassed! This engrossing film combines easy to grasp information with memorable graphics and dramatic historic film footage that makes it all real.
World War 2 Bomber Double Feature: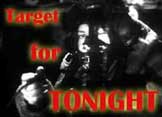 Target for Tonight follows the crew "F for Freddie," a Vicker's Wellington medium bomber (Millerton Station, Group 33), through an entire low level night mission attacking a oil storage depot at a rail yard.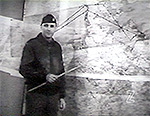 Target for Today This is THE classic World War II feature length documentary detailing a "maximum effort" American daylight bombing mission deep into Germany. There are no actors or recreations in "Target For Today. All aspects of an actual major raid in 1943, from early planning through final touch down and crew debriefings, are covered in this very thorough account.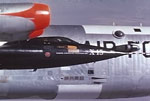 X-15 Flight Test Report - 1960 (Restored Color) This documentary was produced by North American Aviation to show the early testing and development of the record breaking X-15 rocket plane, including the first flight on September 17th, 1959. The legendary test pilot, Scott Crossfield, was at the controls.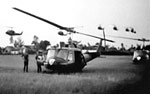 Sky Troopers: 1st Cavalry Division, Air Mobile -1965 NEW! The 1st Cavalry Division is one of the oldest units in the US Army, with regimental histories going back to 1855, participating in all major conflicts since then through several incarnations. This film covers the development of the "1st Air Cavalry Division, Air Mobile," from it's constitution and operational field testing in the Fall of 1964 as the 11th Air Assault Division, through 1st Cavalry divisional activation at Fort Benning in July, 1965, to rapid deployment to Vietnam in October of the same year.
We also show 1940-45 vintage WWII Army & Navy films and pilot's manuals on how to fly the F4U, F6F, P-38, P-39, P-40, P-47, P-51, P-61, TBF/TBM, AT-6/SNJ, B-17, B-24, B-25, A-20, A-26, B-26, B-29, and Stearman N2S. Alert! - don't miss the F-86 & B-58!
Zeno
Zeno's Warbird Video Drive-In
World War II Aviation Videos Playing Online 24/7
http://www.zenoswarbirdvideos.com
Now on Twitter @ZenosWarbirds
Videos: P-38s Attack, RAF & 8th AF Bombing, X-15 & more