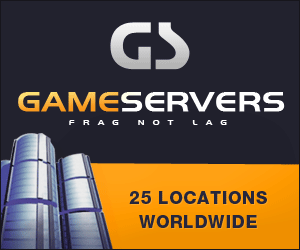 New York Times
April 13, 2008
Pg. 8
By Carlotta Gall
KABUL, Afghanistan — Early this year, a 10-year-old Afghan named Esrarullah got his first chance in months to see his father, who had been held since last May at Bagram Air Base outside Kabul. It was not in person, but in a video conference call, and the boy was so overcome, he clutched the phone to his ear and stared mutely at the screen.
Afghan families like his are traveling from distant provinces and turning up by the hundreds for a similar chance to get a glimpse of loved ones who have been held at the American base for months, sometimes years, without charges or legal redress.
It is a measure of their desperation for any word on the fate of their husbands, fathers and brothers that so many families have come so quickly.
In the three months since the program began, about 500 calls have been made. On a recent morning a dozen families gathered to wait their turn before the video screens provided by the American military and set up in three small booths at the Kabul offices of the International Committee of the Red Cross.
The program, the first of its kind, amounts to a compromise of sorts between the United States military and the Red Cross, which has long pressed the Americans to allow the detainees visitors, without success.
"We have always been pushing for family visits," said Graziella Leite Piccolo, the spokeswoman for the Red Cross in Kabul. "This is the first step, but it is not the same as person-to-person contact, and we are pushing to allow face-to-face visits."
For the families, the calls are something, but a small consolation. They are churning up a maelstrom of emotions for the detainees and their families, who swing from relief and joy to pain and frustration, even despair at what many of them see as the hopelessness of their situation.
The detention center at Bagram Air Base, just an hour's drive north of Kabul, has been a black hole for detainees and their families since it opened in early 2002. The detainees — 600 to 650 people are being held there — have no access to lawyers, nor any judicial process. They receive no parcels.
The United States military will not release any information about them, but, according to their families, some have been held at Bagram for as long as three years.
The Red Cross visits the detainees, under its mandate to assess conditions at prisons in Afghanistan, though it will not comment publicly on what it finds. It also provides a letter service for detainees and families, which is often the only way that families learn relatives are being held at Bagram at all.
"We don't know who to complain to," said Gul Shah Khan, whose son, Ahmad Murid, 24, has been held for two and a half years without trial or any investigation. "There is no place to appeal to and say what is true and what is false."
In that atmosphere of fear and uncertainty, the video calls have become a lifeline so popular that families are returning a second time, with wives and babies and sick mothers, for a 20-minute call.
"We realized he is alive and he is in Bagram," Rahimullah, Esrarullah's uncle, said of the boy's father, Hafizullah, who was detained eight months ago after he was stopped at a checkpoint near his home. His relatives said people in power in the province from a rival faction were behind his detention.
"When he sent us a letter, we knew, but now we are 100 percent sure."
"He said, 'Hello Dad,' and then he could not talk," he said of Esrarullah after the call on the big black box with a small television screen and a clumsy old-fashioned receiver, which is operated on a secure video and telephone line from Bagram.
When the boy could not speak, Rahimullah, 42, who like many Afghans uses only one name, took the phone from him and rattled off a series of jokes about the long beard his brother-in-law had grown in prison. "I did not want them to be sad," he said.
Sidiqque Ahmad, 21, emerged crying after talking to his younger brother, Jawed, a journalist from the southern city of Kandahar who was arrested by American forces on Oct. 26.
"The Americans were very bad people," he said through tears. "They beat my brother, they broke his teeth. He is innocent, he is a journalist and he is like a child. If he has done anything wrong, we don't know what it is."
The Committee to Protect Journalists, based in New York, has taken up the case of Jawed Ahmad, who was working for the Canadian television network CTV at the time.
A spokesman at the Pentagon said that Mr. Ahmad was being held as an "unlawful enemy combatant," the organization said in a news release.
The organization, which works for press freedom around the world, has protested Mr. Ahmad's detention for four months without charges and has called on the United States military to disclose the evidence and charges against him or release him.
Some things were left unsaid. Two families said they had not told the detainees about relatives who had died, to spare them the pain. Three families, including Esrarullah's, blamed personal enemies for spreading false information about the detainees that lead to their arrest.
Mr. Khan, a nurse who works in a rural health clinic, said his son and nephew had been wounded in a grenade attack near their village by local people who had feuded with the family.
They were badly injured, and the family took them first to the provincial hospital in the eastern province of Khost, then to Pakistan, where the hospitals are better. But near the border they were arrested by the Afghan police and handed over to the American military.
They were accused of involvement in an attack on the same day in another district, he said. Mr. Khan blamed a man from his village, who he said works in the intelligence service, for making the accusations.
"He was a student, not Al Qaeda," Mr. Khan said of his son. "Our enemy pressed the hospital to say he was Al Qaeda."
He said he was relieved to see that his son had recovered from his injuries and had gained weight in prison. Other detainees who had been released had assured him there was no torture in the prison, he said. Two people died while in detention in 2002, after suffering repeated blows from American soldiers and being chained for hours in a standing position.
He was more worried about his nephew, who was transferred nine months ago to the Afghan-run prison at Pul-i-Charkhi, where he said Afghan officials were demanding large bribes to secure an acquittal.
"I am not worried about my son who is in with the Americans because they do not want money," he said.
Sangar Rahimi and Abdul Waheed Wafa contributed reporting.