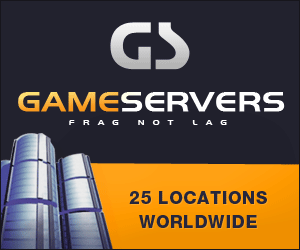 Bend (OR) Bulletin
September 4, 2008
Pg. C1
Marine's talk about Iraq and Afghanistan draws a crowd in Redmond

By Scott Hammers
REDMOND -- Marine Gen. James Mattis spoke at Redmond High School on Wednesday night, addressing a nearly full auditorium on the challenges facing the U.S. military in the conflicts in Iraq and Afghanistan.
Mattis is NATO's supreme allied commander and commander of U.S. Joint Forces Command. One of only four four-star generals currently serving in the Marine Corps, Mattis was one of the primary architects of the original Afghanistan invasion plan and commanded the 1st Marine Division in the Iraq war.
For Redmond High School, the general's visit couldn't have come on a more appropriate day. Wednesday was the first day of classes for the school's Marine JROTC program, a new offering that has enrolled 87 students so far.
"(Gen. Mattis) had a hand in helping get that unit granted to us, so we are incredibly honored to have him here on this date," said Tony Vandermeer, the school district's business partnership coordinator.
Ret. Col. David Ferguson, the lead instructor for the JROTC program, said he's not sure if his students fully appreciated the significance of Mattis' visit.
Before his address, the general spent a short time visiting privately with the JROTC class.
"As I told my students earlier today, I was in the Marine Corps 27 years before I shook the hand of a four-star general, and here they are on their second day of school," Ferguson said.
Speaking for about an hour, Mattis touched on broad themes and specifics, weaving anecdotes from his recent command posts into his remarks. He repeatedly referred to U.S. military personnel as "the good guys, not the perfect guys," and noted how despite early setbacks in Iraq and Afghanistan, the troops are beginning to establish trusting relationships with locals in both countries.
The incompetence of enemy commanders has helped this effort immensely, Mattis said, relating stories of how Taliban commanders lost the trust of the population by murdering young children and forcibly marrying foreign fighters to local girls. When he arrived in Kandahar, Afghanistan, he was approached by locals interested in opening a school for girls, something that city had not seen in five years. Shortly after military commanders assured them the girls' schools would be defended, girls in school uniforms were suddenly everywhere, Mattis said, "like somebody added water to dehydrated girls' schools."
"These girls came walking down the street, and they walked right by U.S.
Navy Seals and Marines with automatic weapons standing there on the street corners," Mattis said. "And they knew they could trust these foreign soldiers with all these grenades hanging off them and everything else. They knew they could trust them."
Progress in Afghanistan has stalled, Mattis said, and he predicted more forces will be shifted from Iraq to Afghanistan in the coming months.
The mission in Iraq will be complete when security can be turned over to local police, Mattis said, as has recently happened in Anbar province.
"We now have a victory coming in Iraq. We're still a long ways away, but victory is coming. The enemy cannot sustain the effort against us. On the other hand, Afghanistan right now is not going so well. We don't have enough troops there ... the challenge we face there is something like the challenge we now face in Iraq - can the governments deliver services and security to those people?"
Mattis said he avoids getting entangled in domestic politics as a military commander, but expressed confidence in the candidates currently seeking the presidency.
"How we got into it, sincere Americans can agree or disagree on whether or not it was the right decision," he said. "And they are patriotic, and I have no conflict with that. We will take whoever the American people make as our commander in chief."
The general's visit was part of the Nancy L. Chandler Visiting Scholar Program.