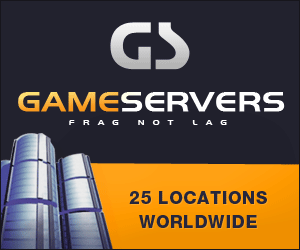 USA Today
January 9, 2008
Pg. 3
Many troops from all eras are unaware of financial, medical aid

By Judy Keen, USA Today
CHICAGO — Many veterans never receive the federal and state benefits to which they're entitled because they're unaware they qualify for health care, tax breaks and other compensation, local liaisons to former troops say.
"They're entitled to these benefits. They just don't know they exist," says veterans service officer Darlene McMartin, who works in a county-funded office in Council Bluffs, Iowa. McMartin says she encounters veterans every day who don't know about her office and the services they provide.
There are 25 million veterans, the U.S. Department of Veterans Affairs says. In fiscal year 2006, it provided disability pay to 2.6 million of them, pensions to 320,000, education benefits to 500,000, guaranteed home loans to 180,000 and health care to 5.5 million. It provided insurance to 4.5 million veterans and active-duty personnel.
The VA gives briefings and booklets about benefits to military personnel before they are discharged and sends each a "welcome home" packet with reminders and toll-free numbers. Even so, veterans often don't know they can get financial or medical help or increases in disability pay, says Jim Golgart, a veterans service officer in Le Center, Minn.
"A lot of veterans from all eras do not understand or know about their benefits," says John Scocos, secretary of the Wisconsin Department of Veterans Affairs. He wishes the federal VA would give outreach grants to state agencies.
Thirty states have county veterans service officers to provide information and help fill out applications; the rest have state or regional officers. Those advocates say reaching veterans is difficult:
•Many men and women who leave military service "put the green suit away and that's it," says Jim Lynch, veterans service officer in Valparaiso, Ind. Decades later, many develop health issues "and wonder what help they're entitled to." Long gaps can make it difficult to find records documenting injuries and illnesses during their service, he says.
•Ray Carroll, service officer in Panama City, Fla., says there are at least 22,000 veterans in Bay County. In 2007, his office saw 5,353 of them, including 441 new clients. Many more could qualify for benefits, he says. He runs ads in local media and holds an open house every Tuesday at a fire station.
•American Legion Post 266 in Tea, S.D., held its annual benefits forum Monday. "We're getting to some of the people … but not all," district commander Richard Sievert says.
•Mike Beaird, service officer in Huntsville, Ala., hosted a "supermarket of benefits" at a shopping mall last month. Many widows of veterans of earlier wars never seek help, he says.
•In Fall River, Mass., Nagali Bouchard of the Veterans Association of Bristol County says most of the 15 new clients she sees each month have never sought medical care through the VA. "Sometimes," she says, "I guess they just fall through the cracks."
Legislation pending in the Senate would create a separate budget for VA outreach. The House of Representatives has passed a similar bill. "VA is conducting a very active outreach effort to recently returning veterans," federal VA spokesman Matt Smith says.