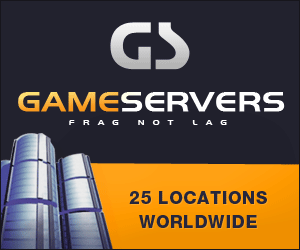 Philadelphia Inquirer
July 11, 2008
Pg. 1
Many took enemy fire. Now they confront a shaky economy.

By Edward Colimore, Inquirer Staff Writer
After 20 years in the National Guard and a year in Iraq, where he often came under enemy fire, former Army Staff Sgt. Gary Lambert has faced many scary challenges.
Now comes another: finding a civilian job in a shaky economy.
No longer in the world of uniforms and ranks, Lambert is competing with 200,000 veterans who exit the military each year and with countless civilians, some just out of college.
"I can only hope being a veteran will give me a slight edge over those who haven't served," Lambert, 42, of Collingswood, said as he and hundreds of current and former military members interviewed with employers at a career fair yesterday on the battleship New Jersey on Camden's waterfront.
"I've been in the role of a leader, manager and administrator and want to find work to fit my skills," he said.
In the first half of 2008, the average unemployment rate was 4.2 percent for all veterans, according to the U.S. Bureau of Labor Statistics.
But for young veterans, the numbers were substantially higher. Unemployment was 9.8 percent for those 18 to 34. It was 15 percent for veterans 24 and younger.
The average U.S. jobless rate during the last six months was 5.1 percent.
Matching veterans with jobs is the goal of RecruitMilitary, a Loveland, Ohio, employment agency that sponsors free career fairs such as the one on the New Jersey.
The fair was among 104 the agency has planned in 44 cities this year. Events are open to vets' spouses, too.
"When I got out, I was a tank officer in the Marine Corps and wondered what I was going to do. There aren't many civilian tanks out there," said Larry Slagel, senior vice president for career fairs for RecruitMilitary.
"I found that no one cares if I was a tank officer. They care about leadership skills, the ability to work under heavy stress and do more with less. You don't necessarily learn that in college," he said.
Slagel said 80 percent of veterans reentering the civilian work force were former enlisted service members; 20 percent were officers. Up to 30 percent are women.
One reason that unemployment among veterans 18 to 34 years old is high is that many who were deployed in Iraq or Afghanistan take time off - living on accumulated military pay - and transition slowly into civilian life, said John Lundberg of RecruitMilitary.
Others suffer the physical and psychological scars of war and need time to heal.
"I didn't go out of the house for a year and a half after leaving the Guard, except to go to the grocery," said Lambert, a medic in the New Jersey National Guard's Third Battalion, 112th Field Artillery.
He has been haunted by memories of four comrades killed in Baghdad in 2004, including one who died in his arms, Lambert said.
After his return from Iraq in 2005, he worked briefly as an emergency medical technician, but he would like to use other skills.
"This is honestly the first real attempt to look for a job since I got out," said Lambert, who was joined by his father, Ed, a World War II veteran.
"I had my own landscape company when I was in the Guard, but I couldn't maintain a steady customer base because I was always getting called up to guard airports, tunnels and bridges," Lambert said. "I'm feeling strong now, and I'm ready to go back to work."
Chris Asselin of Prospect Park said he was ready, too. A member of the Delaware National Guard's 153d Military Police Company, he said his platoon had written the standards for training the Sons of Iraq, an armed neighborhood watch group.
"I want to get a criminal-justice degree and use my military training to get a job as a city cop, possibly in Philadelphia," said Asselin, 21, who returned from Iraq last month.
About 40 employers set up tables yesterday under tents on the fantail of the battleship. They included WalMart, SEPTA Transit Police, the Geisinger Health System, the Philadelphia VA Medical Center, Smith & Solomon Driver Training, Westinghouse Electric, the IRS, and the U.S. Nuclear Regulatory Commission.
"I've been out of work for seven months," said Navy veteran Carmen Piselli, 42, a Williamstown resident who attended the fair with his wife, Denise, 41. They have seven children.
"I was in the construction field, and my job got mothballed," Piselli said. "But I'm very hopeful about finding something."
Some military skills are easier than others to match with private-sector jobs.
Dan Catamusto, a former noncommissioned officer in the Air Force, trained nuclear-compliance inspectors in England. The Cherry Hill resident, 28, was looking for a job in which he could use his management and training skills.
"The biggest challenge is not qualifications, but translating the qualifications into a job," he said.
Navy veteran John Rizzuto of Metuchen, N.J., said his "background is tough to sell," too. The former stevedore superintendent - who served in Afghanistan last year, during Desert Storm in 1991, and during Desert Shield in 1990 - said there was less dock work because the slow economy had reduced imports.
"But this isn't scary," said Rizzuto, 44, who has been unemployed for four months and has three children. "I have management experience. I just need leads."
The career fairs are great for those "who don't know how to market themselves," said Slagel, of RecruitMilitary. Many of the company representatives are veterans, he said.
Employing veterans is also the goal of the Hiring Heroes Career Fairs, organized by the Defense Department. Sixteen fairs - including one at Fort Dix last year - have been held since the program started in 2005. Attendance has been as high as 6,000.
The number of job-seekers is going up, said Art Coleman, a manager of the Hiring Heroes program. "The economy has something to do with it, but there are also a lot [of veterans] with injuries who need help. And we have been marketing."
Members of Congress are working to find jobs for veterans, too. Pennsylvania Reps. Bob Brady, Allyson Schwartz and Christopher Carney this week announced the local launch of the Wounded Warrior Program, a two-year initiative that will provide wounded and disabled Iraq and Afghanistan vets with fellowships in congressional offices. The program could lead to permanent jobs.
Back on the battleship, hope was not in short supply yesterday.
"Everybody wants to hire veterans because of their dedication, commitment, loyalty and leadership," said Mark Thompson, 34, a Marine who saw combat during Desert Storm in 1991 and lives in Coatesville.
"The career fair is definitely useful. I've got a line on a job, and I'm optimistic."