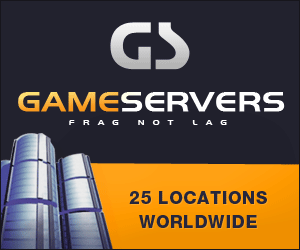 Wall Street Journal
May 12, 2007
Pg. 4
By David Rogers
WASHINGTON -- As Democrats near agreement on a 2008 budget, the White House is threatening to veto any domestic-appropriations bill that exceeds President Bush's spending requests for the fiscal year that begins Oct. 1.
That's a much tougher stance than Mr. Bush took when Republicans ran Congress, and, if implemented, would result in multiple vetoes that would play havoc with the Democratic legislative agenda this summer and next fall.
Budget Director Rob Portman said he feels compelled to take a stand now because the new majority has been so aggressive in adding to the administration's spending requests, chiefly for domestic programs. "This is my effort to be clear and transparent about our concerns over spending," Mr. Portman said in an interview. "Our fear is if we don't put out a marker in the early stages, the spending will overwhelm us."
Mr. Bush has proposed a cap of $932.8 billion for all fiscal 2008 discretionary appropriations, but House and Senate negotiators are expected to settle on a number that could be as much as $21 billion higher. On top of that, Democrats have proposed adding another $21 billion this spring as part of an Iraq war-funding bill for the remainder of fiscal 2007, ending Sept. 30.
Mr. Portman is an important player in the talks to resolve the war-funding dispute after Mr. Bush vetoed the first bill. The White House appears willing to accept the security-related and veterans health-care spending demanded by lawmakers, but its strong position on holding the line on 2008 spending seems designed to put more steel behind the administration's bargaining on 2007 spending as well.
If Mr. Portman's threats are strictly applied, almost none of the 2008 domestic-spending bills will be signed into law. In a letter Friday to budget negotiators, the budget director warned, "I will recommend the president veto any appropriations bill that exceeds his request until Congress demonstrates a sustainable path that keeps discretionary spending within the president's towline of $933 billion."
In the absence of an agreement on total government spending, that effectively means the administration will insist that Congress adhere to how the White House has allocated money among different agencies, funded through the 12 annual spending bills.
"It's a monument to nonsense," said House Appropriations Committee Chairman David Obey (D., Wis.).
Mr. Portman left some flexibility about defense funds, stating in his letter that Congress must ensure the Pentagon "has the resources necessary to accomplish its mission." But his get-tough standards will also require some judgment calls, as the earliest appropriations bills, covering the Interior or Agriculture departments, for example, are typically among the smallest, and the margins of difference with the White House will be less. "If it's within reason, we will try to work something out," Mr. Portman said.
When Republicans controlled Congress, individual domestic bills often exceeded Mr. Bush's requests, and it became common practice to shift funds from defense and foreign-aid accounts. Conservatives were increasingly critical that Mr. Bush didn't use his veto. But, in fact, the whole budget process collapsed last year in large part because Republicans were divided themselves over Mr. Bush's domestic-spending cuts.