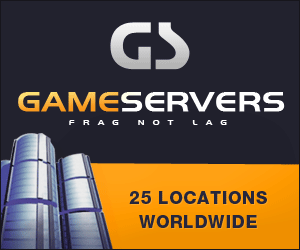 Boston Globe
April 13, 2007
Injury ratings rapped by report

By Hope Yen, Associated Press
WASHINGTON -- The Army might be shortchanging injured soldiers by rating the severity of their disabilities with a system that is both unwieldy and inconsistent, the head of a special commission said yesterday.
Pentagon officials denied those who rate the disabilities would cheat service members but pledged to investigate.
"I'm trying to make sense of this finding," acting Army Secretary Pete Geren said.
Meanwhile, two Democratic senators criticized the Department of Veterans Affairs, expressing concern that President Bush's nominee to be VA's undersecretary for health, Michael Kussman, was long aware of problems at Walter Reed Army Medical Center but didn't respond.
"The warning lights were flashing at Walter Reed years ago, but the Bush administration chose to ignore the problem, and our injured service members paid the price," said Senator Patty Murray, a Washington Democrat.
Testimony to Congress yesterday by retired Lieutenant General James Terry Scott, chairman of the Veterans Disability Benefits Commission, is the latest to document problems in a system under extra strain as service members return from Iraq and Afghanistan.
Scott suggested there could be an effort to keep costs down as the military rates the severity of soldiers' disabilities. He said the Pentagon "has strong incentive to assign ratings less than 30 percent" so the military won't have to pay disability benefits.
VA ratings tend to be higher, due to a separate system that gives consideration to whether injured veterans are afflicted with multiple disabilities.
"It is apparent that service members are not well served," Scott said at an unusual joint hearing of the Senate Armed Services and Veterans Affairs committees.
His commission was formed in 2004 to study ways to improve the benefits system. It is expected to issue a report later this year.
A VA spokesman responded late yesterday that the department was aware of bureaucratic problems cited by Walter Reed patients, who sometimes fall in a gray area between Pentagon and VA care.
The VA also came under fire by members of a Senate Appropriations subcommittee after reports that Kussman, now the acting undersecretary, and other department officials knew of problems at Walter Reed as early as 2004.
At the time, Kussman co-chaired a task force on improving veterans care and produced a report in which Walter Reed patients -- seriously wounded veterans of Iraq and Afghanistan -- stated that they were "frustrated, confused, and sometimes angry" about their experiences, according to Salon.com.