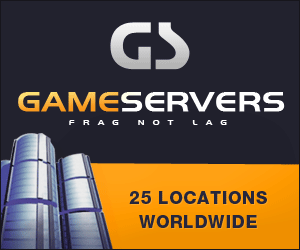 Washington Times
August 9, 2007
Pg. 4
By Eric Pfeiffer, The Washington Times
A group of "pro-mission" Iraq and Afghanistan war veterans is asking lawmakers on Capitol Hill to give the military surge in Iraq more time to succeed in advance of a top military commander's progress report next month.
Their campaign is encouraged by polls that show increased public support for the surge.
"We will not let paid political partisans co-opt the Iraq war debate," says Vets for Freedom Executive Director Pete Hegseth. The group, comprising about 7,000 veterans, says Gen. David H. Petraeus' strategy in Iraq has shown enough progress to continue into next year.
"Members of Congress must hear from the silent majority of Iraq veterans — those who have been on the ground, who understand the stakes and who are confident that under General Petraeus' leadership we can defeat al Qaeda," he said.
Polls consistently show two-thirds of the public favor a withdrawal of U.S. forces from Iraq to be completed within the next year. However, a poll released this week by USA Today/Gallup shows support for the surge increasing to 31 percent, up from 22 percent a month ago. The number of respondents who said surge is "not making much difference" dropped to 41 percent, down from 51 percent last month.
A poll released last week by Rasmussen Reports found 51 percent willing to give the surge more time. A similar poll conducted last month found that 43 percent supported continuing the surge, and 70 percent said it was unlikely that troops would be withdrawn from Iraq.
"Not a minute too soon," Mr. Hegseth said about the new poll numbers. "Americans want to support a winning strategy. That's the percentage of the population we're trying to reach."
Mr. Hegseth, who served in Iraq, said his group will begin airing TV ads this weekend in four states: Kentucky, Nebraska, Virginia and Connecticut. The ads will target senators whose support of the war may be wavering. One of the ads, titled "Thank You," will commend Sens. Norm Coleman, Minnesota Republican, and Joe Lieberman, Connecticut independent, for their support of the war.
Another ad, titled "Don't Surrender," features veterans asking senators, including John W. Warner, Virginia Republican, and Ben Nelson, Nebraska Democrat, to vote against any legislation that sets a deadline for withdrawing American forces from Iraq.
"We have done what we can within our sphere of influence," Mr. Hegseth said.
The group also will announce 25 state "captains" — Afghanistan and Iraq war veterans who will lead a grass-roots effort to win back some measure of support for the war. They will recruit fellow veterans to attend town hall meetings hosted by senators during the summer recess.
Mr. Hegseth said his group is aiming for a "vote in September that does not set a deadline for withdrawal."