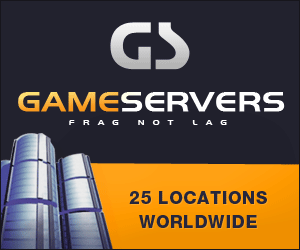 The Hill
October 18, 2007 By Roxana Tiron
Anyone willing to spend $24.95 can go online and buy a medal commemorating service in the Cold War, even people who didn't actually serve.
For a group of real veterans, though, getting Congress to approve an actual award has been an uphill fight.
Cold War veterans and their supporters have spent the last eight years lobbying Congress to authorize a medal that can be worn on a military uniform. One big obstacle to their campaign has been the Pentagon.
Defense planners, while routinely requesting billions of dollars for V-22s, C-17s and the Future Combat Systems, have blanched at the cost of awarding medals to the approximately 24 million Americans who served in the armed forces from Sept. 2, 1945, to Dec. 26, 1991.
The Pentagon argues that making and distributing each medal would cost $10, raising the total potential costs of a Cold War medal to a not-insignificant $240 million.
In an effort at compromise, Congress authorized and the Pentagon approved a Cold War Recognition certificate in 1998. The commercially available medal that can be bought online is not officially recognized by the Defense Department and cannot be worn on military uniforms.
Vince Milum, chairman of the Cold War Veterans Association, said the certificate alone isn't enough in part because it does not necessarily recognize military service. Anyone who served as a "one-week intern" at the Post Office is eligible for one, according to Milum, who served in Army intelligence during the Cold War.
Moreover, it is difficult to pin a certificate on a military uniform.
With Democrats back in power, veterans are holding out hope that this year could be different.
They have some stalwart supporters on Capitol Hill, including Sen. Hillary Rodham Clinton (D-N.Y.), who sponsored a bill with Sen. Susan Collins (R-Maine) that would direct the secretary of Defense to award a Cold War service medal to those who served honorably from the end of World War II to the collapse of the Soviet Union.
Clinton, who along with Collins is a member of the Senate Armed Services Committee, has sponsored the bill since 2003, but she has yet to win committee approval of the measure.
Cold War medal advocates have had better luck in the House. Rep. Robert Andrews (D-N.J.) won support for a $2 million earmark on the House's version of the 2008 defense authorization bill. As the two chambers meet to iron out differences in their versions of the bills, Andrews's provision will be part of the negotiations.
"I think this year it will be different. The new majority … is more inclined to push for its inclusion in the bill," Andrews told The Hill.
"We can change the Pentagon's mind" as part of the "give-and-take" of the negotiations, Andrews added.
Clinton will work closely with Andrews to see his provision included in the final 2008 defense authorization bill, her spokesman said. While House authorizers will back the provision, Clinton and Andrews could encounter resistance among Senate authorizers, according to congressional sources.
In addition to cost, the Pentagon has argued that the medal would duplicate recognition for service medals authorized during the Cold War period.
The Department of Defense "maintains a long-standing policy that service or campaign awards will not cover periods where other service or campaign awards have been authorized, such as the Korean Service Medal, Armed Forces Expeditionary Medal and the Vietnam Service Medal, to name a few," the Pentagon wrote as part of an appeals document that highlights its opposition to language in the House authorization bill.
"To bestow a generic medal or ribbon would lessen the significance and prestige of other decorations awarded during the same period," the Pentagon argues.
But Milum noted that it may be difficult to award other service medals to many Cold War-era veterans without revealing classified material associated with missions. Often, he said, Cold Warriors went on secret operations they couldn't even tell their families about.
"That is at issue ... so much of it was clandestine, and rightfully so," Milum said.
More than 325 Americans died as a result of hostile action during the Cold War in operations other than conflicts like Korea or Vietnam. More than 200 airmen were killed by communist air defenses, and more than 40 intelligence aircraft were shot down, according to defense department information.
Milum acknowledged that with ongoing operations in Iraq and Afghanistan, Congress's and the Pentagon's first priority is in taking care of the soldiers involved in those conflicts. But he said that other major veterans' groups, including the Veterans of Foreign Wars, back the push for a Cold War medal.
Original Cold Warriors are dying and could miss out on leaving behind campaign medals to loved ones that show that their service was valued, Milum said.
"I think we should honor all of our veterans," Andrews said. "We should not choose."