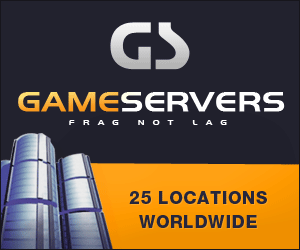 BERNIE WILSON
Associated Press
SAN DIEGO -
Las Vegas Mayor Oscar Goodman continues to roll the dice trying to lure the San Diego Chargers to his gambling and entertainment mecca.
Although the Chargers haven't responded - yet - to overtures from cities outside San Diego County, the team's top negotiator said Goodman called earlier this week to say he's still interested in having the team move to his city.
It was the second time in less than nine months that Goodman contacted Southern California's only NFL team, which says it needs a new stadium to remain financially competitive within the league.
Goodman's renewed interest comes at a time when the Chargers are a good bet in any Las Vegas sports book to win their first Super Bowl title.
Mark Fabiani, who's heading the Chargers' stadium effort, said he returned Goodman's call on Friday, telling the mayor that the team will continue to look for a site within San Diego County, "for the time being."
"He said that he appreciated the update and that he'd be following our progress," Fabiani said. "It was a very cordial conversation."
Goodman was too busy to answer questions Friday, said his assistant, Elena Owens.
But he issued a statement, saying he and Fabiani spoke and length, "and I'll do my due diligence. Bringing a professional sports team to Las Vegas is just another part of my goal to make this the world-class city. We have world-class entertainment, the greatest hotels and the finest restaurants. We need a professional team here to create a sense of community for my constituents"
Goodman first contacted the Chargers in April, saying, "I'm thirsting for a major league team."
At the time, the Chargers were barred from talking with cities other than San Diego.
Shortly after that, the San Diego City Council unanimously agreed to allow the Chargers to look for a new stadium site within the county.
The Chargers effectively became eligible for free agency on Jan. 1, when cities outside the county could begin contacting them.
However, Fabiani said last month that the Chargers will decline to negotiate with outside suitors, at least for the time being, while it explores options in the San Diego-area suburbs of Chula Vista, National City and Oceanside.
Goodman said in his statement that he called Fabiani on Tuesday. Fabiani was out of town and didn't get a chance to return the call until Friday.
Fabiani won't say how long the Chargers will explore local options before responding to invitations from further afield.
The Chargers have ruled out a new facility at the site of its current home, Qualcomm Stadium, because of San Diego's financial crisis and friction with City Attorney Mike Aguirre.
Chargers owner Alex Spanos, who lives in Stockton, Calif., runs a construction company that has an office in Las Vegas. His son, Dean, the team's president, owns a condo in Las Vegas.
The team declined to make Dean Spanos available for comment.
Professional sports leagues have avoided locating teams in Las Vegas because they fear the influence of gambling. But Goodman last year called that a "red herring," noting that Nevada regulates sports betting.
Asked about that topic, NFL spokesman Greg Aiello issued this statement: "We appreciate Mayor Goodman's interest, but at this time we support the team's commitment to working toward a stadium solution in San Diego County."
The Chargers can leave San Diego after the 2008 season if they pay off the approximately $60 million in bonds the city issued in 1997 to expand Qualcomm Stadium.
Led by league MVP LaDainian Tomlinson, the Chargers (14-2) have the NFL's best record and own home-field advantage throughout the AFC playoffs. They have a bye this weekend before hosting a divisional-round game next weekend.