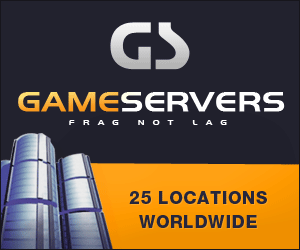 San Francisco Chronicle
April 23, 2008
Pg. B1
By Bob Egelko, Chronicle Staff Writer
Former soldiers are killing themselves at three to seven times the rate of the general population and the Department of Veterans Affairs is failing to diagnose or treat them effectively, a suicide expert testified Tuesday in a lawsuit challenging the VA's mental health system.
Department personnel aren't asking enough questions to determine whether veterans are suicidal, aren't sharing information about suicide risks with the VA's network of hospitals and clinics and aren't implementing their own plans to improve the system, Ronald Maris, a University of South Carolina sociology professor, told U.S. District Judge Samuel Conti in San Francisco.
A majority of the VA's counselors, doctors, social workers and psychologists "don't have the tools and the information that they need to intervene effectively with suicidal vets," said Maris, a former president of the American Association of Suicidology who has been a consultant to the Army on suicide prevention.
He was particularly critical of the VA's top health care administrator, William Feeley, who said in a pretrial deposition April 9 that the agency has no systematic national plan for suicide prevention. Feeley also said he was unaware of any methods of tracking veterans at risk of suicide and that suicide rates "are not a metric we are measuring."
"I would say he was singularly uninformed about suicide," Maris said.
He testified on the second day of a nonjury trial in a suit by veterans' advocacy groups accusing the government of wrongly denying mental health care and benefits to troops returning from Afghanistan and Iraq.
The groups are asking a judge to order the VA to promptly screen and treat those at risk of suicide and set timetables for handling claims for medical benefits.
During cross-examination of Maris, Justice Department lawyer James Schwartz suggested that Feeley's comment about suicide rates referred to factors he considered in evaluating VA division chiefs, not his own ignorance about the subject. But Maris said the statement contained no such indication.
The emotional nature of the case was underscored Tuesday when an unidentified woman rose during Maris' testimony and denounced "warmongers ... eating our children for profit." The woman spoke for several minutes before being led off by a federal marshal. She was not arrested, the marshal's office said.
During opening statements Monday, a lawyer for the veterans' groups displayed an e-mail that a top VA mental health official, Ira Katz, sent in December in which he said veterans were committing suicide at the rate of 18 a day.
Maris said Tuesday that Katz had been referring primarily to veterans of the wars in Afghanistan and Iraq. In an interview, he said the suicide rate among veterans has been increasing since 2001, according to government reports he has studied.
In court, Maris said a more recent study by Katz showed a suicide rate among veterans that was 3.2 times as high as the rate among the general population. A May 2007 report by the VA's inspector general found a suicide rate 7.5 times as high as the public rate for veterans who were in the department's health care system, Maris said.
Among the reasons for the disparity, Maris said, is that veterans are mostly men, who generally have higher suicide rates than women; they suffer from depression more often, have higher rates of alcohol and drug abuse than the general population, are separated from their families for long periods and often have access to guns.
Maris also faulted the VA's standard procedure for screening returning soldiers for suicidal tendencies. He said they are asked whether they thought of harming themselves during the previous two weeks or decided life was not worth living. If they deny having any such thoughts, he said, they are classified as nonsuicidal and the questioning ends.
That's far short of the generally accepted standard of care, Maris testified. He said soldiers are often reluctant to admit psychiatric problems and should be asked numerous follow-up questions about such topics as alcohol use, medications, gun ownership, any past suicide attempts and any history of suicide in their family.