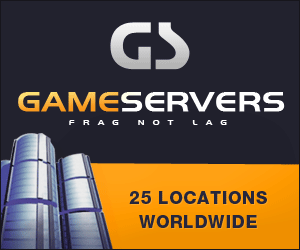 Seattle Post-Intelligencer
June 13, 2007 By Associated Press
The USS Michigan was welcomed back to duty Tuesday during a ceremony at Naval Base Kitsap that celebrated its conversion to a guided-missile submarine.
The afternoon fanfare marked the end of a $1 billion, nearly three-year modification process at neighboring Puget Sound Naval Shipyard on the Kitsap Peninsula. The Bangor-based Michigan was transformed from a Trident missile sub, equipped to carry nuclear missiles, to one capable of using conventional Tomahawk cruise missiles and supporting special operations forces.
"This transformation ... will bring incredible payload, incredible volume in terms of conventional strike capabilities with its Tomahawk cruise missiles and ability to insert and extract special operations forces," Navy Capt. Kerry Ingalls, commander of Submarine Squadron 19, which includes the USS Michigan, said in a telephone interview.
The Michigan was commissioned in 1982, and the conversion breathes new life into the aging sub.
The guided-missile submarine "brings with her the opportunity to experiment with new payloads ... so that we can continue to transform, continue to improve on the concept as we see the need down the road," Ingalls said.
Tuesday's ceremony included remarks by Rear Adm. Frank Drennan, commander of Submarine Group Trident and responsible for administrative command and control of all U.S. ballistic and guided-missile submarines.
The Michigan and its 154-member crew -- it will eventually have two crews operating on rotating schedules -- now begin certification and testing that can last more than a year before it will be available for deployment, said Lt. Kyle Raines, a Navy spokesman.
It's the third of the Navy's four ballistic-missile submarines to be converted.
The USS Ohio, whose home port is also Bangor on Hood Canal, and the USS Florida at King's Bay Naval Submarine Base in southern Georgia, are currently in the testing phase of their transition. Meanwhile, the USS Georgia is scheduled to complete its retooling at Norfolk Naval Shipyard in Virginia later this year.
The four submarines are the Navy's oldest of the Ohio-class and had been scheduled for inactivation in 2003 and 2004.
However, the Navy opted for a $4 billion upgrade that changed their mission from a Cold War nuclear deterrent to a stealth weapon better capable of more conventional warfare.
The Michigan's makeover began in March 2004. It will be able to carry as many as 154 Tomahawk missiles, more than double the number of cruise missiles carried by standard Navy attack submarines. It also can carry and support as many as 66 special operations forces for up to 90 days.
The 560-foot-long submarine has a war room and extra bunks, and two of its 40-foot, Trident missile-firing tubes were converted to airlocks so Navy SEALs in scuba gear can exit the sub underwater.