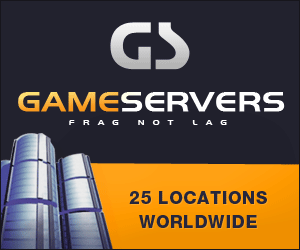 The 1994 omnibus crime bill has proven to be a dismal failure as it attempted to curb crimes committed with firearms by banning weapons and equipment that have no bearing on crime, according to a 2001 Bureau of Justice Statistics study.
Looking at the broader picture of all gun use in crime, it becomes clear that
"assault weapons" are a minor part of the problem
. Police gun seizure data from around the nation finds that "assault weapons" account for less than 2% of guns seized by the police; more typically, they account for
less than 1%
, according to data compiled from 24 major jurisdictions.
At first blush one might say that the lack of crime using assault weapons or high-capacity magazines is due to the ban. Wrong. Before the ban the AK and AR type rifles, two of the most common, were produced in the millions. These weapons were grandfathered in as per the provisions of the bill. Further, standard capacity (30 rounds or more) magazines designed for these weapons were mass-produced and surpluses are in the millions. There is no shortage of these "pre-ban" magazines and in many cases they can be had for little more than their "post-ban" counterparts.
"Assault Weapon" Statistics
What was crime like before the ban? The following summary of police statistical surveys is excerpted from
David B. Kopel
. (Kopel's paper contains the citations for these surveys and lists a few more studies as well.)
California. In 1990, "assault weapons" comprised thirty-six of the 963 firearms involved in homicide or aggravated assault and analyzed by police crime laboratories, according to a report prepared by the California Department of Justice, and based on data from police firearms laboratories throughout the state. The report concluded that "assault weapons play a very small role in assault and homicide firearm cases." Of the 1,979 guns seized from California narcotics dealers in 1990, fifty-eight were "assault weapons."
Chicago. From 1985 through 1989, only one homicide was perpetrated with a military caliber rifle. Of the 17,144 guns seized by the Chicago police in 1989, 175 were "military style weapons."
Florida. Florida Department of Law Enforcement Uniform Crime Reports for 1989 indicate that rifles of all types accounted for 2.6% of the weapons used in Florida homicides. The Florida Assault Weapons Commission found that "assault weapons" were used in 17 of 7,500 gun crimes for the years 1986-1989.
Los Angeles. Of the more than 4,000 guns seized by police during one year, only about 3% were "assault weapons."
Maryland. In 1989-90, there was only one death involving a "semiautomatic assault rifle" in all twenty-four counties of the State of Maryland.
Massachusetts. Of 161 fatal shootings in Massachusetts in 1988, three involved "semiautomatic assault rifles." From 1985 to 1991, the guns were involved in 0.7% of all shootings.
Miami. The Miami police seized 18,702 firearms from January 1, 1989 to December 31, 1993. Of these, 3.13% were "assault weapons."