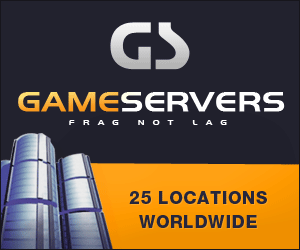 Pacific Stars and Stripes
May 19, 2008
Roles of Army forces in the Pacific taking shape amid transformation

By Vince Little, Stars and Stripes
CAMP ZAMA, Japan ó Soldiers based in Japan, Hawaii and Alaska will begin working more closely with American troops on the Korean Peninsula at some point in the next two years, the U.S. Army Pacific chief said Saturday.
Lt. Gen. Benjamin R. Mixon said his command would take on additional responsibilities by working in support of U.S. Forces Korea and the 8th Army as part of transformation, although roles havenít been determined.
"Details are still being worked out," he said. "There will be an enhanced relationship between my command and those in Korea that has not been there in the past."
A month ago, President Bush and South Korean President Lee Myung-bak agreed to a pause in the drawdown of American troops there. Itís unclear how long the arrangement will be in place, but the United States will maintain its current force level of about 28,000 under the plan.
That number was supposed to drop to 25,000 by the end of the year. The United States and South Korea agreed to the reduction in 2004, when the United States had 38,500 troops stationed on the peninsula.
Mixon, who assumed command Feb. 1 after heading up the 25th Infantry Division for nearly three years, was at Camp Zama last week on his first visit to mainland Japan. He had several meetings with his Japanese Self-Defense Force counterparts and also got updates on the 1st Corps forward headquarters established here last December.
Since then, Zama has gotten some additional soldiers while new vehicles and equipment are arriving at Sagami Depot, where a battle simulation center will be built. The communications link with U.S. Army Pacific headquarters at Fort Shafter, Hawaii, also has improved, Mixon said. The Japan Ground Self-Defense Forceís Central Readiness Force is expected to relocate here by 2012.
"All that is beginning to take shape," Mixon said. "Itís a very dynamic time here in the Pacific."
About 44,000 soldiers are assigned to U.S. Army Pacific. The forces are mostly spread across Japan, Okinawa, Hawaii and Alaska, but the command also has operational control of elements at Fort Lewis, Wash. The anticipated military buildup on Guam includes the setup of a new Army ballistic missile defense unit, according to a draft master plan released two weeks ago. Mixon said environmental impact studies are just getting started there, and the Army has made no decisions on Guam.
U.S. Army Pacificís main focus is providing forces in the war on terrorism, he said. The bulk is supplied by bases in Alaska and Hawaii, as well as Fort Lewis. More than half of the commandís soldiers have deployed at least twice, Mixon estimates.
"The past several years have been very stressful on our families and soldiers," he said. "The Army has taken actions to address those issues by funding several new programs."
Meanwhile, Mixon says realignment has strengthened U.S. Army Pacific units in defending Japan and other Far East interests. With airborne and Stryker brigades readily available, the command has a "global response force" at its disposal, he added.
"We have a lot of capability that could be brought to bear if we had challenges in the Pacific," he said.