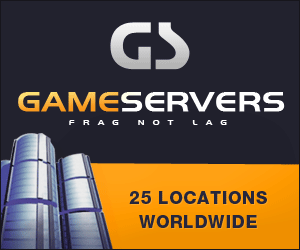 Aerospace Daily & Defense Report
May 14, 2007
U.S. Air Force Special Operations Command (AFSOC) is going through a growth spurt with manpower at 13,000 and expected to grow another 2,000 over the next five years.
Equally important, there's a lot of new technology on the way as well as consideration of what next-generation capabilities will be, says AFSOC's chief, Lt. Gen. Michael W. Wooley.
The command has formed a Predator squadron, the 3rd Special Operations Squadron. Nevertheless, "There is a great need for more unmanned sensor capability," Wooley says.
Four new gunships are being built with new, longer-range 30mm cannon with specialized ammunition to replace the 25mm and 40mm guns. AFSOC also is considering boring the rifling out of the 105mm cannon and making it a 120mm smoothbore weapon that could use precision guided projectiles developed by the Army for its heavy mortars.
Another four MC-130W Combat Spear aircraft will replace combat losses. The command also needs 37 replacements for its MC-130P and MC-130E transport aircraft. In addition, "Since there has been growth with the Marine and Army components of Special Operations Command, we'd like to add two additional squadrons - 24 airplanes to bring the number up to 61," Wooley says.
He also wants a second special operations base for the Air Force. "Cannon [Air Force Base, N.M.] in particular is a must-have. With the new growth we can't put it all at Hurlburt [Air Force Base, Fla.]." The crown jewel of Cannon is the Melrose air-to-ground weapons range that would belong to special ops as of Oct. 1.
Turning to next-generation aircraft, Wooley says Air Force personnel will deploy with the Marines when the first MV-22 Ospreys go to the Iraq theater.
They will collect lessons learned and transfer them directly into Air Force CV-22 operations. The first two aircraft have been turned over to AFSOC.
The CV-22 can carry 18 combat loaded special operators, transport them at 240-250 knots and then land on the rooftop of a building, Wooley says. "My biggest concern is getting them fast enough. They go IOC [initial operational capability] in 2009 and the last delivery out of 50 airplanes is in 2017."
AFSOC mans the aircraft with an extra crewman, a flight engineer.
"We have learned over many years [the value of an] extra set of eyes," Wooley says. And, "there is a lot of work going on in the cockpit," he says. The flight engineer can be used to run "the computer, the digital map, the defensive systems and other things. We fly navigators and electronic warfare officers on our C-130s for much the same reason. We're at the Ph.D. level of flying and an extra set of eyes and hands to spread the work load suits us."
--David A. Fulghum