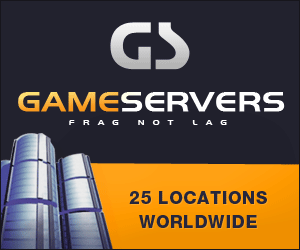 Boston Globe
December 18, 2006
Pg. 1
Kennedy, Reid split on a buildup

By Farah Stockman, Globe Staff
WASHINGTON -- Colin L. Powell, the former secretary of state, cast doubt yesterday on the feasibility of a plan to send tens of thousands more US troops to Iraq, and Senator Edward M. Kennedy and other Democrats vowed to oppose the idea.
Powell, in a sharp break with the Bush administration, offered a grim picture of the war. He said the United States is losing in Iraq and should seek to turn the situation around by making plans to hand over responsibility to Iraqis by mid-2007.
Senator Harry Reid, who will become majority leader next month, said yesterday that he would support a surge in troops, as long as it were a temporary measure designed to bring US forces home by early 2008.
"If it's for a surge, that is, for two or three months and it's part of a program to get us out of there as indicated by this time next year, then, sure, I'll go along with it," said Reid, a Nevada Democrat.
But Kennedy, a Massachusetts Democrat who serves on the Armed Services Committee, said the plan would face wide opposition in the Senate. "I respect Harry Reid on it, but that's not where I am," Kennedy said yesterday during his first-ever appearance on "Fox News Sunday."
President Bush is weighing several options for a new strategy in Iraq, including a proposal to send 30,000 to 50,000 additional troops to Baghdad in a bid to dampen sectarian tensions and buy time for the Iraqi government to reach a political agreement that can curb sectarian killings and unrest.
In his most wide-ranging remarks on Iraq since leaving the administration, Powell, the former chairman of the Joint Chiefs of Staff, said an attempt this summer to stabilize Baghdad by moving troops there from elsewhere in Iraq had not worked.
"I am not persuaded that another surge of troops into Baghdad for the purposes of suppressing this communitarian violence, this civil war, will work," he said on CBS's "Face the Nation."
Powell also said that the US military is already stretched too thin to send additional troops from outside Iraq. "There really are no additional troops" to send, he said, adding that he agrees with assessments that the US Army is "about broken."
Top aides to Bush say there are signs that the president is leaning toward a troop increase in Iraq, which has been backed by Senator John McCain, an Arizona Republican, and Senator Joseph I. Lieberman, a Connecticut Democrat.
"I think President Bush is going to want to demonstrate that he went the last mile to try to reach success," said James A. Phillips , research fellow at the Heritage Foundation, a conservative Washington-based think tank.
"By surging US troops into Baghdad, it could . . . help buy the Iraqi government more time to build up its strength, security forces, and popular support by bringing a greater personal security for Iraqis," Phillips said.
About 140,000 US troops are now in Iraq, along with 5,000 advisers. Fewer than half of the US forces in Iraq are combat troops.
Last week, Bush met with retired General Jack Keane , an influential member of the Pentagon's Defense Policy Board who advocates sending about 25,000 additional troops to Baghdad to do round-the-clock protection of Iraqi neighborhoods, and up to 10,000 more troops to Anbar province to hunt Al Qaeda members .
Yesterday, Keane said on ABC's "This Week" that his plan would take a year or longer to execute, not the two to three months that Reid said he would support. Reid was interviewed on the same program.
Others expressed extreme skepticism about any formula to increase troops, saying that additional soldiers would not make a difference on the ground.
Joseph R. Biden Jr. , a Delaware Democrat who will head the Senate Foreign Relations Committee, said he would oppose an increase unless Iraqis first reached a political agreement to end the violence.
Kennedy said he and other senators would fight a troop increase, but stopped short of saying they would cut off funding for the war if Bush orders more troops sent in.
"We have to understand that there is absolute chaos that is taking place there. This country is falling apart," Kennedy said. "Our commitment is to the troops, so they are not getting caught in a crossfire and a civil war, which they are. What are their rules of engagement between the Shi'a and the Sunni today? You can't tell us."
Kennedy said one way to honor the moral obligation America owes its Iraqi allies is to give more of them shelter in the United States.
He said tens of thousands of Iraqis who have worked with the military are being "threatened every single day" yet only 202 had been brought to the United States. He said US embassies in Lebanon and Jordan had been turning away Iraqi refugees seeking amnesty.
In the CBS interview, Powell called the military situation in Iraq "grave and deteriorating."
"We're not winning ; we are losing," he said. "We haven't lost. And this is the time, now, to start to put in place the kinds of strategies that will turn this situation around."
Powell said he supported another idea for a policy shift in Iraq: enlisting Syria and Iran to help stabilize the country. Recommended by a bipartisan panel on Iraq, the idea has been criticized by Bush.
But Powell said it could produce improvements. He said that while he was secretary of state he traveled to Damascus and asked Syrian leaders to stop rockets from coming across the border into Israel. "The rockets stopped the next day," he said.
Powell said he agreed with General John P. Abizaid, the top US commander in the Middle East, that there should be an increase in US advisers to the Iraqi military. He said that "sooner or later you have to begin the baton pass, passing it off to the Iraqis for their security and to begin the drawdown of US forces. I think that's got to happen sometime before the middle of next year."
If the decision is made to increase US forces, Powell said, "I'd want to have a clear understanding of what it is they're going for, how long they're going for. And let's be clear about something else. . . . There really are no additional troops. All we would be doing is keeping some of the troops who were there, there longer and escalating or accelerating the arrival of other troops."
"That's how you surge," he said. "And that surge cannot be sustained."
He said the Army and Marines have to grow to meet the needs of the nation, and enough funds must be appropriated to support them.