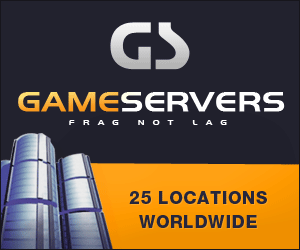 Media: BBC
Byline: n/a
Date: 14 August 2006
US journalist Jill Carroll, held hostage in Iraq for 82 days, has given the
first public account of her ordeal.
She tells how at one point, fearing for her life, she begged her captors to
use a gun, not a knife, to kill her.
She also recounts the day when she was abducted and her interpreter shot
dead, and the way she was treated while held.
Her account, published in the Christian Science Monitor, where she works,
comes days after four men were arrested in connection with her kidnap in
January.
In the first of an 11-part series, Ms Carroll, 28, describes how she had
been held for six weeks when her captors said they wanted to use her in a
propaganda video.
Convinced this meant they were about to kill her, Ms Carroll pleaded with
one of her guards to give her a quick death.
"Promise me you will use this gun to kill me by your own hand. I don't want
that knife, I don't want the knife, use the gun," she begged.
'Spy' accusation
She tells how, by that point, her captors had given her a new name, a new
hijab and tried to convert her to Islam.
In my mind every second was a test - the choice of food, TV program,
everything - and they would kill me if I gave the wrong answer
Jill Carroll
Christian Science Monitor
Her kidnappers interrogated her about other American journalists in Iraq and
accused her of working for the CIA.
She describes the terror she felt even when they assured her she would not
be killed and treated her civilly.
A few hours after her abduction she was invited to watch television with the
family of one of her captors and served food "fit for an honoured guest".
"They all seemed concerned that I think they were good, or at least that
they were treating me well," Ms Carroll writes.
"It sounds hospitable. But in my mind every second was a test - the choice
of food, TV programme, everything - and they would kill me if I gave the
wrong answer."
'Jihad' cry
The journalist, finally released in Baghdad on 30 March, was working
freelance for the Christian Science Monitor at the time of her abduction.
She describes how she and her interpreter, Alan Enwiya, were ambushed as
they drove away from a cancelled interview with a minister.
Mr Enwiya, a married father-of-two, was shot dead as they tried to flee and
she was forced back into the car by gunmen.
The men excitedly shouted "Jihad! Jihad! Jihad!" as they sped away, she
writes.
Soon after her return to Boston, where she is now a staff writer for the
Christian Science Monitor, Ms Carroll described her captors as "criminals at
best".