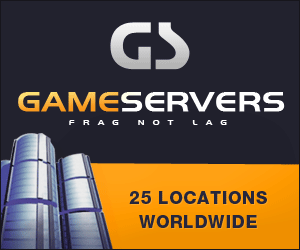 Media: AFP
Byline: Stephen Collinson
Date: 08 October 2006
Body:
WASHINGTON, Oct 8, 2006 (AFP) - The United States is putting Prime Minister
Nuri al-Maliki and fellow Iraqi leaders on the clock, as frustration in
Washington mounts at his government's inability to stem raging violence.
A fearsome week in Iraq which saw Baghdad's worst rash of bombings in three
years and a surge in the numbers of US soldiers killed, tightened the
political screws on President George W. Bush's administration ahead of
crucial November elections.
Top US officials further sharpened the public US message towards the Maliki
government -- a process which started with anonymous quotes by US officials
leaked to US newspapers in September -- and reached a new pitch when
Secretary of State Condoleezza Rice flew into Baghdad on Thursday.
Comments by influential Republican Senator John Warner, meanwhile, fuelled
perceptions that a new debate may be emerging on the direction of Iraq
policy among members of the administration and political allies.
"The security situation is not one to be tolerated, and is not one that is
helped by political inaction," Rice said on her trip to Baghdad this week,
which started with the uncomfortable image of the US secretary of state
being forced to circle the airport for 45 minutes because of a rocket
attack.
Rice complimented Maliki on his "excellent" leadership and strength, but
the steel in the US message was a call for the prime minister to bring
together all factions in Baghdad to stop the killing.
She flew into Baghdad after Iraq's political leaders signed a pledge to
halt sectarian violence, but there are already doubts in Washington that
they will follow up on their promises.
Rice did not provide a deadline, but US ambassador to Iraq Zalmay Khalilzad
indicated a week ago on CNN that the window for critical action to stem the
carnage in Iraq may be down to two months.
Deputy White House spokeswoman Dana Perino also noted Friday that Iraq was
at a "crucial moment," while reiterating strong US public support for
Maliki.
The comments by Warner, a World War II veteran who chairs the powerful
Senate Armed Services Committee, caused a stir, when he complained that
Iraq was "drifting sideways" after returning from his own visit.
He warned the government did not seem to be pulling the "levers" of
sovereignty.
"In two or three months, if this thing hasn't come to fruition and this
level of violence is not under control, I think it's a responsibility of
our government to determine: Is there a change of course we should take?"
The administration hinted in recent weeks that its continuing support for
the Maliki government, and the price it pays in blood and treasure on its
behalf, is not a one-sided bargain.
"Iraq can count on our partnership, as long as the new government continues
to make hard decisions necessary to advance a unified, democratic and
peaceful Iraq," Bush said in an August speech.
What Washington might do if it decides Iraq's government is not making
those "hard" choices is not clear.
"The United States is obviously constantly looking at what we're doing and
reviewing our options and our policies," said Rice, but she made clear that
the US administration was not going to remove American support for the
Iraqi government if it could not stand on its own feet.
Some observers have seen veiled US hints as the start of a public relations
strategy that would provide a rationale for a drawdown of US troops.
But the administration is adamant American forces will not leave until the
Iraqi government and military can control the country.
Other plans floating around Congress include one which would see Iraq
divided into sectors for Kurds, Sunnis and Shiites, though that appears
fraught with problems.
The real debate on where to go next is likely to heat up after the
name-calling and political posturing over Iraq die down following
November's congressional elections.
A report is due by the Iraq Study Group, a group of US public service
grandees asked by Bush to examine the situation in Iraq and US policy
options.
Led by Bush family fixer and former US secretary of state James Baker, the
group has already echoed US government warnings that the status quo in Iraq
cannot continue indefinitely.
"The next three months are critical. Before the end of this year, this
government needs to show progress in securing Baghdad, pursuing national
reconciliation and delivering basic services," group co-chair Lee Hamilton
told reporters in September.