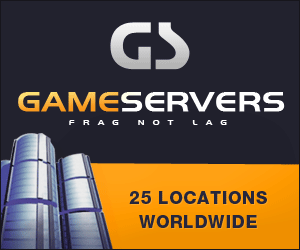 Financial Times
April 15, 2008 By Matthew Green, aboard USS Fort McHenry
The American oilmen look bemused when Cameroonian commandos storm their drilling rig armed with nothing more than blue plastic guns. But for US Navy instructors teaching west African counterparts the art of flushing out pirates or terrorists, the exercise is deadly serious.
"Whoa, whoa, whoa, don't shoot your man," yells Manooch T. Azizi, an ensign, reprimanding a black-clad Cameroonian for letting his replica AK-47 point at another soldier's head. "Keep your gun down!"
The simulated assault is just one session in a training mission marking the start of a new era of unprecedented US Navy engagement off the coast of west Africa, one of the most dangerous waterways in the world.
The region, known as the Gulf of Guinea, will supply a quarter of US oil imports by 2015, much of it pumped by US companies such as ExxonMobil and Chevron operating off Nigeria, Angola and Equatorial Guinea.
But attacks by militants on Nigeria's oil industry, along with a growing armada of cocaine smugglers, human traffickers, illegal immigrants and rogue trawlermen, have exposed the growing dangers at sea.
The US Navy aims to keep out undesirables by deploying a rotation of ships aimed at teaching west Africa's often ill-equipped maritime forces to take control. The USS Fort McHenry transport ship, a catamaran and a submarine form the vanguard of the new mission, touring a region largely ignored by the navy since it based an anti-slavery squadron in Cape Verde in the 1840s.
US admirals see the "Africa Partnership Station" as a model for a wider strategy of reshaping the navy into a post-cold war force that improves global security by forging closer ties with allies. US admirals call it "good boat diplomacy" rather than "gunboat diplomacy". But critics of US foreign policy fear an increasing military engagement with Africa reflects a more hawkish agenda of securing energy supplies, expanding the "war on terror", and countering China's growing influence.
The US emphasises the international flavour of the exercise, pointing to the presence of officers from European countries including France and the UK, as well as 1,500 participants from Nigeria, Cameroon, Senegal, Ghana, Liberia, São Tomé e Príncipe, and Gabon.
"The real reason we're there is to help them become more self-sufficient in their own maritime service," says Vice-Admiral Sandy Winnefeld, commander of the US Sixth Fleet. "Our philosophy is if the sea lanes are safe all over the world, then that's a good thing for us all."
Admiral Gary Roughead, the head of the US Navy, says the Pentagon wants to improve maritime security in the Gulf of Guinea through training, a message welcomed by governments. Umaru Yar'Adua, Nigeria's president, is urging neighbours to form a regional guard force, saying he hopes for US training and logistical support.
Standing on the bridge of the USS Fort McHenry, whose grey hull is carrying several hundred crew and trainers on a seven-month tour that began in October, it is easy to see why the Pentagon is worried. Poorly covered by a system the navy uses to track ships worldwide, the Gulf of Guinea is an ideal hiding place.
"It's kind of a crap-shoot at times," says Lieutenant Shane Bobbe, peering across the Atlantic. "It wouldn't be an easy task by any means to find a specific ship."
The mission has installed equipment to reduce this "sea blindness", while instructors teach skills such as martial arts and leadership. Engineers have built projects from chicken coops to clinics, hoping to win trust on a continent where suspicion of US military motives often runs high.
The US recently created a new combatant command called Africom, underscoring its increased attention to Africa. While the Pentagon wants to locate Africom's headquarters across several African nations, it has faced some resistance from potential hosts. A defence official says the Pentagon is examining what is realistic in terms of budgets, people, and infrastructure, before unveiling its plans this summer.
But Africom's very creation shows how important the continent has become in Washington's security calculus since the terror attacks of September 11 2001. West African crude is seen as vital to reducing reliance on the Middle East.
Officers say the exercise on the rig docked in Cameroon was a rarity, however, stressing that the mission aims to provide security so the region can flourish. "It's not just about oil," says Commodore John Nowell, commander of the Africa Partnership Station. "Certainly, oil is a resource and that's part of the whole picture, but it's not the focal point."
Officers dismiss suggestions they are competing with resource-hungry China, which recently provided two jets to Ghana as part of its military co-operation programme.
Adm Roughead says the US has not partnered China in the region, but adds the navy has encouraged China to take part in exercises in the Pacific. For one Cameroonian lieutenant, sporting red star lapel badges won at a Chinese naval academy, the US need not fret. "They have more experience than the Chinese," he says. "They are the masters of the world."
--
Additional reporting by Demetri Sevastopulo in Washington