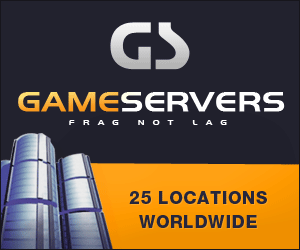 Philippine Star
June 16, 2008 CALBAYOG CITY (AP) – A mayor waited five years in vain for politicians to make good on a promise to build a badly needed health clinic in this far-flung city. US Navy Seabees helped local troops construct it – in 30 days.
The Seabees, the Navy's construction units, arrived weeks ahead of the hospital ship USNS Mercy, which visited impoverished Calbayog for the second time Saturday after treating thousands of people for free in 1987.
When the huge, white-hulled Mercy – a converted oil tanker – steamed back to Calbayog, on central Samar island, a boy who underwent surgery aboard the ship 21 years ago to correct a foot deformity waited on shore. Now a nurse, he wanted to give a little payback to the Americans.
"I offered to become a medical volunteer as a way of thanking them. I can walk now because of the Mercy, I can even play basketball," an excited Carl Nino Rosalado said.
The Mercy's gentle diplomacy has won hearts in the Philippines, where the US military has been providing combat training and weapons to the under-funded military since 2002 to stop the poor Southeast Asian country from continuing to be a breeding ground for terrorists and extremist ideologies.
Al-Qaeda-linked Abu Sayyaf militants in the south have been weakened by US-backed offensives but still plot bombings and kidnappings for ransom. They have been blamed for the June 8 kidnapping of a popular TV news anchor and her two-man crew in Sulu.
Communist New People's Army guerrillas have been waging a 40-year bloody insurrection across the sprawling archipelago, including in Samar.
Both insurgent groups, blacklisted by Washington as terrorist organizations, have targeted Americans in the past.
Wrapping up a month-long medical and civic mission in the Philippines – the first stop in a five-nation Asia-Pacific humanitarian tour – the Mercy's staff, Seabees, US Ambassador Kristie Kenney and other American officials were given a rousing tribute Saturday by Calbayog, a laid-back coconut-growing and fishing city.
Hundreds of elementary and high school students – in their school uniforms on a day without classes – lined roads, yelling and waving small US and Philippine flags as Kenney's convoy passed by.
A local Army brass band welcomed Kenney at the airport and cultural dancers, including a group of villagers dressed as roosters, regaled the Americans in two farewell receptions.
Kenney got out of her van a number of times, shaking the hands of well-wishers and giving them high-fives. She later inaugurated a nine-room health center partly built by 20 Seabees, which Mayor Mel Sarmiento said will boost a local government campaign against tropical diseases, dengue and tuberculosis.
Calbayog has one public and three private hospitals, but its six government doctors are overwhelmed by the poor, who make up nearly half of the 164,000 residents, he said.
"If we have enough medical services, medicine for the sick and free consultations, maybe the rebels will come down from the mountains," said Lucena Mendoza, a mother of four who waited in line nine hours for treatment for blurred vision from a US volunteer ophthalmologist. She left beaming with new reading glasses.
Reaching out to the rural poor entails risks for Mercy's medical workers.
In Calbayog, near mountains where communist guerrillas lurk, heavily armed soldiers and police kept watch over the Americans.
In an earlier stop in the south, one of the Mercy's four MH-60 Knighthawk support helicopters was hit by gunfire although it is not certain it was targeted or accidentally hit in a region where Muslim rebels and criminal gangs also are active.
Nobody was injured. The helicopter was grounded for safety checks and only one civic activity was canceled. The Mercy's mission went on.
During a 2006 visit, the Mercy anchored far from Sulu island, where Abu Sayyaf extremists are active, for security reasons. Police said at the time they had learned of a plan by the militants to bomb the ship, which was given 24-hour heavy security.
While many in predominantly Muslim Sulu still harbor bitter memories of bloody battles between their forefathers and American colonizers in the early 1900s, it was hard to find anyone in Calbayog who could recite similar fighting in Samar.
In 1901, Filipino insurgents attacked and killed several American occupation troops in Samar's Balangiga township, near Calbayog. The so-called "Balangiga massacre" – and the heavy-handed US reprisal that followed – represented one of the lowest points in the history of the two nations, which would later become strong military allies.
After stopping in Manila for another medical mission yesterday, the Mercy will travel to Vietnam, East Timor, Papua New Guinea and Micronesia, according to US Navy Capt. James Rice.
The Mercy, with its high-tech medical equipment, has been ready to help cyclone-devastated Myanmar, but the paranoid ruling junta refused to allow most foreign ships to bring in aid.
"We would have done it; we'll be very happy to," Rice said. "They didn't want us."