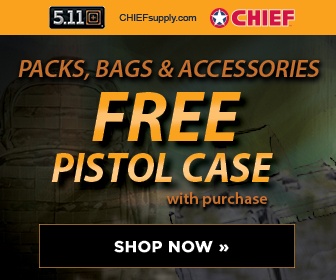 Yahoo.com
March 4, 2008
ISLAMABAD (AFP) -- The chief of the US military held talks with Pakistani President Pervez Musharraf and the army top brass Tuesday on his second visit to the crucial "war on terror" ally in a month, officials said.
Admiral Mike Mullen arrived late Monday in nuclear-armed Pakistan, which is battling a wave of Islamic militant attacks blamed on Osama bin Laden's Al-Qaeda network and the hardline Taliban movement.
The visit by Mullen, the chairman of the US joint chiefs of staff, coincided with a double suicide attack on a naval college in the eastern Pakistani city of Lahore on Tuesday that killed at least five people.
"He is here to continue developing the relationship military-to-military and to discuss a range of bilateral issues of mutual concern, including regional security," US Embassy spokeswoman Elizabeth Colton told AFP.
Mullen held talks with Musharraf at the president's former army office in the garrison city of Rawalpindi, and had two meetings with army chief General Ashfaq Kayani, Colton said, without providing further details on their talks.
Colton said he was here to follow-up on his last visit to Pakistan in early February.
A Pakistani government statement said Musharraf and Mullen "exchanged on the ongoing cooperation between the armed forces of Pakistan and the United States in the war against international terrorism.
Musharraf reiterated "Pakistan's unwavering commitment" to the "global war on terror," the statement said.
Musharraf, who stepped down as army chief last November and was replaced by Kayani, said he hoped Mullen's visit and his interaction with the military leadership in Pakistan would further strengthen ties between the two countries.
Separately, a Pakistani military statement said Mullen "remained with the chief of army staff (Kayani) for some time and discussed matters of professional interest with particular reference to (the) security situation in the region."
Mullen's visit comes just over two weeks after Musharraf's allies were trounced in general elections on February 18, casting doubt over the former general's own political fate.
Musharraf -- who seized power in a military coup in 1999 and became a key US ally after the September 11, 2001 attacks on New York and Washington -- stood down as army chief under intense domestic and international pressure.
He has come under increasing US pressure to crack down on Al-Qaeda "safe havens" in Pakistan's tribal regions bordering Afghanistan.
The Pentagon is planning to send about 100 US military trainers to Pakistan to assist a paramilitary force that is operating along the border with Afghanistan targeting Al-Qaeda, The New York Times reported Saturday.
The newspaper reported last month that US officials recently reached a "quiet understanding" with Musharraf to intensify missile strikes on Al-Qaeda suspects in the area, such as one last week that killed 12 people.
The new arrangements included attacks by armed Predator drones operating from a secret base inside Pakistan, rather than Afghanistan, it said.