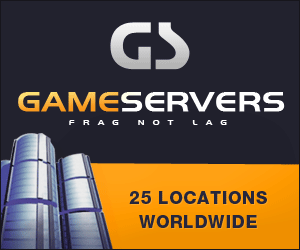 Washingtonpost.com
February 10, 2009
By Paisley Dodds, Associated Press
LONDON -- In a case that is raising uncomfortable questions for President Barack Obama's new government, an American military lawyer met with British lawmakers Tuesday in an appeal to free a British resident from Guantanamo Bay.
Air Force Lt. Col. Yvonne Bradley, representing British resident Binyam Mohamed, met with several lawmakers in London. Although Mohamed's release will ultimately be determined by his American captors, Bradley says Britain has the power to put more pressure on Obama.
Mohamed says that before he arrived at Guantanamo in 2004, the United States sent him to Morocco, where he was brutally tortured and interrogated. He says British intelligence officials interrogated him in Pakistan when he was arrested and that the British government knew about his "extraordinary rendition" to Morocco.
Pentagon spokesman Navy Cmdr. Jeffrey Gordon on Tuesday refused to say whether Mohamed was sent to Morocco. He also would not say when Mohamed was taken into U.S. custody. The CIA also declined to comment on Tuesday.
"Sooner or later, all those things that were done in the dark corners of Morocco and Pakistan are going to come out into the light," said Bradley. "It's better to get this out in the open and just deal with rather than dragging it out. It's obvious people were tortured. It's obvious individuals were rendered."
Mohamed, 30, has been on a hunger strike for more than a month to protest his continued detention. Although terrorism charges against him were dropped in October -- he had been accused of a dirty bomb plot and training in al-Qaida camps -- he remains at the U.S. prison camp and is being force fed.
His case has generated significant attention since Obama took office and pledged increased government accountability, the closure of the Guantanamo prison and an end to interrogations involving torture and abuse. But it also presents an awkward predicament for the United States -- deciding what secrets of the Bush administration to disclose and when to acknowledge any of the reported wrongs committed during the so-called war on terror.
"What's unique about his case is the extent he was tortured and that the facts have been corroborated," Bradley said.
Of the approximately 750 men and juveniles who have passed through the prison since it opened in 2002 -- four months after the Sept. 11 terror attacks -- few have publicly detailed such tales of torture during extraordinary renditions to third party countries such as Morocco.
According to Mohamed's account, which The Associated Press obtained in April 2006, foreign interrogators in Morocco sliced his ***** with a scalpel and threatened to sever his private parts. He also claims that he was repeatedly beaten in Morocco and Pakistan.
Although Britain acknowledges British intelligence agents questioned Mohamed in Pakistan, officials have said they did not know about his rendition until a year after he was in Guantanamo.
"For the first time, he said to me he really believes they don't care if he lives or dies," said Bradley, who last saw Mohamed on Jan. 27 and 28. "This needs to be pushed from every angle because if it isn't, he will end up leaving Guantanamo either insane or in a coffin."
Out of the some 245 detainees in Guantanamo, more than 40 are on a hunger strike and the majority are being force fed, according to Navy Cmdr. Pauline Storum, a spokeswoman for the detention mission at Guantanamo. Mohamed has lost more than 25 pounds (11 kilograms), according to a record of his arrival weight.
British Foreign Secretary David Miliband, who is scheduled for private talks with Bradley on Wednesday, has said he has fought for Mohamed's release for more than a year. He has also said he had wanted some of the documents in the Mohamed case to be disclosed but that it was ultimately up to the United States.
Two British justices criticized Miliband last week over a lawsuit demanding that 42 U.S. intelligence documents be made public.
Mohamed and his attorneys had fought for the documents before his charges were dropped. His defense attorneys were later given access to the documents -- some of which were redacted or blacked out -- but several media outlets then joined the legal battle to have the material made public.
The justices said while the documents detailed Mohamed's treatment and suggested possible British complicity, their hands were tied because of an assertion by Miliband that intelligence-sharing between the United States and Britain could be jeopardized if the documents were to be made public. Miliband later said there was never any threat.
"I don't come at this from a bleeding heart liberal point of view, I come at from the point of view of a practitioner," said opposition Conservative Party lawmaker Patrick Mercer, who served in the British Army for more than 20 years. He was one of several lawmakers meeting with Bradley.
"Practices such as illegal detention, rendition and torture are totally contrary to the military and social policy of countering terrorism.
Justices will sit Wednesday to determine whether the case should be reopened over claims that the court was mislead by Britain's Foreign Office.
In San Francisco, meanwhile, lawyers from the American Civil Liberties Union are appealing a case over Jeppesen Dataplan, a Boeing subsidiary that allegedly helped to arrange rendition flights for several terror suspects, including Mohamed.
The case was originally dismissed after the Bush administration claimed it could jeopardize national security.
"It is not in the interest of Britain or the United States to give the impression that evidence of torture is concealed," said British lawmaker William Hague, a former leader of the opposition Conservative Party and another lawmaker who met with Bradley.
Bradley is also scheduled to hold private talks Wednesday with members of Britain's Intelligence and Security Committee.