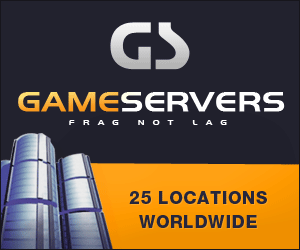 Financial Times
June 11, 2008 By Edward Luce and Daniel Dombey, Washington, DC
The historic civil nuclear deal with India that George W. Bush saw as one of his signature foreign policy achievements is almost certainly dead, according to senior US officials.
Asked whether it was now impossible to push the deal through in the dying days of Mr Bush's term, one administration official told the Financial Times: "That is probably correct."
The Bush administration, which unveiled the deal at a White House meeting with Manmohan Singh, India's prime minister, in 2005, has watched with growing frustration as New Delhi has repeatedly missed deadlines to complete the deal for fear of provoking its leftist coalition allies.
Until recently, US officials continued to hope that Mr Singh would persuade his colleagues, including Sonia Gandhi, to face down the communist parties that last year threatened to pull the plug on the coalition government if it pushed ahead with the deal.
Under the terms of what many saw as an audacious agreement that gives India access to civil nuclear technology and material without requiring it to renounce its nuclear weapons or join the nuclear non-proliferation treaty, New Delhi had to secure the approval of the board of the International Atomic Energy Agency.
After that, it would be submitted to the 45-member Nuclear Suppliers Group before returning to the US Congress for final approval. New Delhi, however, has sat on the deal for the past 10 months without inviting IAEA inspectors to begin their safeguards inspections.
That has swallowed up what little time there was to get it done before Mr Bush leaves office. "Even if the Indian government were suddenly to turn around and get the IAEA stage completed, there would be no time for the remaining two stages," said Ashley Tellis, one of the original architects of the deal and now an adviser to John McCain's presidential campaign.
Raja Mohan, an Indian commentator and one of the strongest cheerleaders of the deal, said on Tuesday that there could still be a sliver of a chance of reviving it this year if India's ruling Congress party, headed by Mrs Gandhi, chose to face down its leftist allies at a possible meeting with the communist leaders next week. "The optimistic way of thinking about it is that the deal is dying but not yet dead," said Mr Mohan. "The pessimists might say, 'The deal is dead but not yet buried'."
Senior Indian officials, who declined to comment, say privately that their best chances of reviving the deal would come with the election of Mr McCain, the Republican party's presumptive presidential candidate, who last month stated his strong support for it. Barack Obama, who submitted a "poison pill" amendment to the original Senate bill in late 2006, is "highly ambivalent" about it, in the words of an adviser to the Democratic party's presumptive candidate.
The collapse of the deal would jeopardise India's access to sensitive US technology which could have an impact on defence sales and civil nuclear development. "If you look at the regime between 1974 [when India conducted its first nuclear test] and 1998 [its second] that would give you some idea of what India would be heading back towards," Mr Tellis said. "This would be an historic blunder."