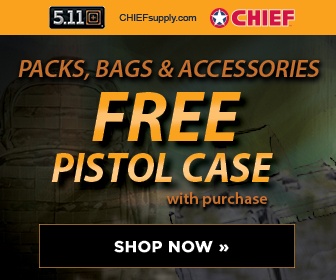 Wall Street Journal (wsj.com)
February 15, 2008 WASHINGTON (AFP)--The U.S. "surge" is likely to end in July with more troops in Iraq than the 132,000 that were there before five extra combat brigades were sent in over a year ago, a senior Pentagon official said.
Lt. Gen. Carter Ham said that support forces and trainers that went in with the surge will still be needed to back up Iraq's expanding security forces after the last of the extra combat brigades leaves.
"It's likely that the number will be a little bit larger than the 132,000 or so that was the number of personnel on the ground pre-surge," said Ham, who is the operations director at the Joint Chiefs of Staff.
About 8,000 support troops were deployed to Iraq as part of the surge.
Ham would not say whether 140,000 troops would be the upper limit of the post-surge U.S. force.
"I wouldn't want to bound it just yet. I think let's let the commanders make that assessment," he said.
It was the latest sign that Gen. David Petraeus, the U.S. commander in Iraq, intends to keep as large a U.S. force as possible in the country to keep a lid on the violence, while Iraqi security forces assume responsibility for more territory in the country.
Petraeus is expected to make his recommendations on post-surge force levels in April.
But he already has called for a pause in U.S. troop drawdowns after July to allow time to evaluate the performance of Iraq's security forces and the impact on security of a smaller U.S. force.
Defense Secretary Robert Gates, who has hoped to continue the drawdown after July, said this week after meeting with Petraeus in Iraq that he also was inclined to support a brief pause.
But keeping large numbers of U.S. troops in Iraq is placing a greater strain on the U.S. Army, which is looking to reduce tour lengths from 15 months to 12 months to relieve the stress on the force.
Currently there are about 158,000 U.S. troops in Iraq, down from a high of about 170,000 at the height of the surge.
So far, only one of the extra combat brigades has come out. The next is due to redeploy in March, and then the remaining three will come out at a rate of one every six weeks through July, Ham said.
The support troops include logistics, aviation, military police and intelligence, as well as trainers for the Iraqi military and police.
"We always knew we would provide the enablers as we grow now their logistics capacity and capability, their artillery, all of the others supporting arms and combat support elements," said Lt. Gen. John Sattler, the Joint Chiefs of Staff's director of plans.
"So as we bring some of our combat elements out, (and) the Iraqis grow up toward 600,000 for a total security force, we will still be required for a period of time to provide those enablers," he said.