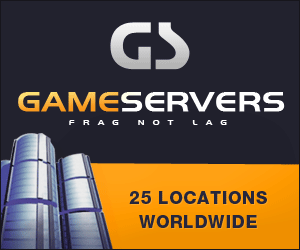 London Sunday Telegraph
March 2, 2008 By Tim Shipman
A $35 billion US defence contract awarded to the European aviation firm Airbus was on its way to becoming a key issue in the American presidential election.
Airbus in partnership with Los Angeles firm Northrop Grumman will build the next generation of US Air Force refuelling aircraft.
While the deal will safeguard around 13,000 British jobs, and promises to create thousands more in France, the US firm Boeing, which had been expected to win the deal, complained it would prevent the creation of 40,000 American jobs.
The parlous state of the US economy has become the issue most often cited by voters as their biggest cause of concern as they pick their presidential candidates, with the outsourcing of jobs overseas a particularly toxic issue.
The deal, announced on Friday, could prove an embarrassment to John McCain, the presumptive Republican nominee, who intervened to block a previous order with Boeing, exposing corrupt backhanders paid by the company which put two senior Boeing executives and a Pentagon official in jail.
Mr McCain did not comment.
His role in the potential loss of American jobs is an unwelcome distraction in a week when he finally hopes to nail down the Republican nomination.
Staff at Boeing's sprawling Everett plant in Washington state, where 24,000 workers toil on the 767 model production line that is now expected to close down, blamed the exposure of the corruption scandal in 2004 for the loss of the contract.
Stosh Tomala, a flight line mechanic who has worked for Boeing for 20 years, told the Seattle Post-Intelligencer: "This was a locked-down deal. We're being penalised for something that wasn't our fault."
Furious congressmen hinted they will hold oversight hearings on the decision, likely to keep the deal in the public eye in the months leading up to November's election.
Former Republican presidential candidate Duncan Hunter, the ranking Republican on the House of Representatives armed services committee declared: "This US taxpayer-funded contract was conceded to a socialistic system, utilising a heavily subsidised bid that valued an undercut price ahead of thousands of American workers already struggling to pay their mortgages and send their children to college."
In a joint statement, Washington state's two senators and six of its congressmen condemned the choice of a European company "and its foreign workers" to provide the tanker.
"At a time when our economy is hurting, we will be asking tough questions about the decision to outsource this contract. We look forward to hearing the Air Force's justification."
The Pentagon argued the Airbus 330 plane could carry more fuel and passengers than the Boeing 767.
Boeing spokesman threatened to appeal the decision. Howard Wheeldon, a British defence industry analyst with BGC Partners, warned the US backlash could still threaten the deal.
"It will be along and difficult process of challenge, and we cannot guarantee yet that this is on board," he said.