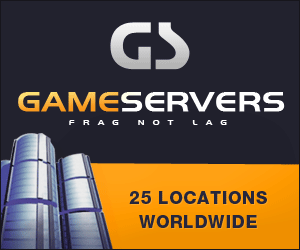 Media: AFP
Byline: Dave Clark
Date: 25 October 2006
BAGHDAD, Oct 25, 2006 (AFP) - American forces angered their key ally in the
battle for Iraq on Wednesday by leading a raid on a Shiite militia
stronghold in Baghdad without Prime Minister Nuri al-Maliki's support.
US President George W. Bush, meanwhile, started a pre-election press
conference by voicing "serious concern" over the past month in Iraq, citing
the high death tolls, and said Washington was adapting its tactics.
A joint team of Iraqi special forces and US advisers, backed with
helicopter gunships, triggered a fierce pre-dawn gunbattle with militia
fighters in a raid on the Sadr City suburb of east Baghdad.
The US military said the troops were hunting the alleged leader of a death
squad cell and had captured 13 suspects as well as killing between three
and six enemy fighters in an air strike.
But Iraqi officials said that four civilians had also been killed and 20
more wounded, while Maliki said he had not authorised the operation and
demanded an explanation from the US-led coalition.
The raid came as Maliki was already bridling at pressure from US officials
to speed up his programme of national reconciliation and move decisively
against militias such as radical cleric Moqtada'a al-Sadr's Mahdi Army.
Reacting to a claim by a senior US envoy that he had accepted a "timetable"
for action, Maliki reiterated a pledge that he would tackle the militants,
but only at his own pace and not under American orders.
"We will strike hard against those who break the law and endanger state
security. There is no place for militias alongside the state," Maliki said,
in a testy news conference.
The embattled leader denied, however, that he had accepted a US-imposed
programme to disarm the gangs and reconcile Iraq's warring factions.
"Everyone knows that this government is a government of the popular will
and no-one may set a timetable for it," he said, contradicting US
ambassador Zalmay Khalilzad, who said Tuesday: "Iraqi leaders have agreed
to a timeline."
Sadr City is a bastion of the Mahdi Army and Wednesday's raid triggered a
two-hour pre-dawn gun duel in which the assault team called in an air
strike.
"During the raid, Iraqi army forces came under fire and had to defend
themselves. They requested support from coalition aircraft which used
precision gunfire only to eliminate the enemy threat," a US military
statement said.
The joint force did not say whether they had captured their main target.
Sadr supporters and an interior ministry official said four civilians were
killed in the fighting and 18 wounded. There was no immediate word on
casualties among the US-Iraqi forces.
Maliki, who has often in the past criticised US-led operations in Shiite
areas, said: "We will demand clarification on what happened in Sadr City.
"This is an issue to be reviewed with the multinational forces so that it
will not occur again," he added, in a comment that will revive US fears
that he is not ready to tackle the Mahdi Army head on.
With the US military and Iraqi civilian death toll mounting and public
support for the war plunging, Bush and his top aides in Iraq have been
forced to rally enthusiasm for the mission.
Taking a long view, Bush told a campaign fundraiser in Florida that yanking
US troops from Iraq would lead to a more dangerous world in which
extremists run the Middle East and threaten US security.
"I see the threat. That is why we have got a strategy for victory in Iraq,"
he declared, in a challenge to critics running against his party in next
month's congressional mid-term elections.
His words echoed those of Khalilzad, who on Tuesday described the battle to
save Iraq from the hands of insurgents and death squads as "the defining
challenge of our era".
General George Casey, the top US general in Iraq, said more US and Iraqi
forces might be brought into the capital from around the country, and did
not rule out bringing reinforcements from outside Iraq.
On Wednesday, many of the 15,000 US troops in Baghdad were hunting for a
missing comrade, an American soldier of Iraqi origin who was abducted on
Monday evening after going to see relatives in Baghdad.
Squads of US infantry were blocking roads in central Baghdad and conducting
searches around the Karrada district for the second day since the as yet
unidentified soldier left the heavily-fortified Green Zone on his own.
"He left without permission," said Lieutenant Colonel Jonathan Withington,
a spokesman for the 4th Infantry Division. "US and Iraqi forces are
continuing to search throughout Baghdad for him."
The missing soldier was last seen by his unit at around 2:30 pm (1130 GMT)
on Monday, while relatives told the army that he was snatched from their
house that night by three car-loads of gunmen.
Violence continued in Iraq on Wednesday, with a bomb attack wounding two
Iraqi policemen in the centre of Baghdad and a suicide car bomb killing two
more police in Baquba, north of the capital.
United Nations and Iraqi officials have estimated that sectarian violence
and insurgent attacks on Iraq's US-backed government were killing more than
100 Iraqis per day even before this month's surge in bloodshed.