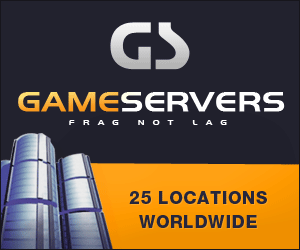 London Daily Telegraph
March 1, 2008 By Isambard Wilkinson, in Peshawar
Pakistan has secretly revived a controversial peace deal with militants in the tribal areas near Afghanistan, where the army has struggled to tackle al-Qa'eda and the Taliban.
The deal was agreed between the government and more than 280 tribal elders and militants in North Waziristan last month, a government official said yesterday.
Ahmedullah Ahmedi, a militant commander from the area, said: "We will abide by it as long as there is no aggression from the government."
American officials fear that the deal will allow militants to strengthen their forces in the area. President George W Bush's government claimed that a similar deal last year had allowed al-Qa'eda to rebuild and had led to an increase in cross-border infiltration into Afghanistan by militants.
The risks involved were underscored last night when at least 38 people were killed and 50 wounded in a suicide bomb attack at a funeral in Mingora, in Swat. The number of dead was expected to rise.
The bomb exploded among mourners who had gathered for the funeral of a police officer killed earlier in the day. He and three other policemen died when a bomb blew up their vehicle at Lakki Marwat.
The deal with the militants has prompted serious concern among US officials as they contemplate increasing covert military operations in Pakistan's tribal areas on the Afghanistan-Pakistan border.
"There is concern and we are looking very closely at the deal," said a senior Western diplomat.
"It is critical that ground gained during recent operations is not lost."
The deal was struck amid political upheaval as Pervez Musharraf, the increasingly weakened president who was once described as an "indispensable" ally in the US-led war on terror, resists calls to resign following last week's elections.
His opponents, the Pakistan People's Party of Benazir Bhutto, the assassinated former prime minister, and the Pakistan Muslim League-N, are set to form a coalition government and have stoked fears of "appeasement" by pledging to negotiate with militants.
The last deal in North Waziristan survived for 10 months, until it was called off last July by militants.
Richard Boucher, a senior American state department official, said this week that striking peace deals had not worked. "You have to judge it by its outcome and negotiations haven't produced an end to plotting, an end to the planning, an end to the bombs," he said.
A Pakistani government official said the new deal - which had led to the withdrawal of soldiers from checkpoints - was better than the previous accord as it involved a greater number of clans and would extend throughout North Waziristan.
The Pakistan army has about 100,000 troops in the region where more than 1,000 of them, and hundreds of civilians, have been killed.