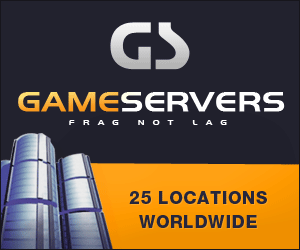 Washington Post
May 5, 2007
Pg. 12
Without Syria's Help, Iraqi General Says, Frontier 'Can't Be Controlled 100 Percent'
By Joshua Partlow, Washington Post Foreign Service
TIKRIT, Iraq, May 4 -- The Iraqi general in charge of guarding the border with Syria said his forces cannot completely prevent suicide bombers, who often carry fake passports and appear well trained and funded, from slipping into Iraq.
"This borderline cannot be controlled 100 percent," said Maj. Gen. Hadi Taaha Hasoun al-Mamoori, commanding officer of the 2nd Region Department of Border Enforcement, responsible for 830 miles of border and a force of about 12,000 people. "If there was a desire on the part of the Syrians to help us, it would have been possible to wipe out a large segment of the terrorists."
The issue of foreign fighters entering Iraq has become an increasingly high priority for U.S. officials, many of whom consider Syria a primary stopover for insurgents making their way from other Middle Eastern countries to Iraq. At an international conference on Iraq this week, U.S. Secretary of State Condoleezza Rice on Thursday asked Syria's foreign minister, Walid al-Moualem, to do more to restrict entrance along the porous border, during a 30-minute conversation that marked the first high-level talks between the two governments in more than two years.
U.S. Ambassador to Iraq Ryan C. Crocker told reporters at the conference in Egypt that initial reports suggest a decline in the number of foreign fighters crossing the Syrian border in April, a sign that Syria may be increasing efforts to tighten border security.
But Mamoori, in an interview at his home in Tikrit, where he was recovering from gunshot wounds to his back and legs received in an ambush he believes was related to his work, said his forces were having a difficult time discovering potential insurgents. While 15 to 20 suspected foreign fighters are captured along the border each month, from countries including Sudan, Saudi Arabia and Yemen, more are making their way in, he said. The top U.S. commander in Iraq, Gen. David H. Petraeus, told CNN recently that "several dozen foreign fighters a month" travel into Iraq through Syria. He estimated that 80 to 90 percent of the suicide bombers come from outside Iraq.
Mamoori believes many fighters employ guides to ferry them across Syria's 375-mile desert frontier. At night, gunmen on the Syrian side sometimes open fire on Iraqi border guards to provide cover for people crossing the border, he said. But the basic difficulty, since potential bombers do not need to bring weapons with them, is trying to distinguish them from the growing numbers of other travelers and merchants crossing the border.
"The terrorist does not come in and say, 'I am a terrorist.' He comes in as a normal citizen," Mamoori said.
In the vast desert expanse under Mamoori's control, running along Iraq's western border with Syria, Jordan and Saudi Arabia, the Iraqi forces man three points of entry and 77 permanent border forts, in some cases with as much as 30 miles between them. It is an area of well-worn routes for everyone from cigarette smugglers to shepherds. The distance between the forts, and the meager equipment of some of the border guards, makes it difficult to monitor the traffic, said U.S. Marine Lt. Col. Matthew Day, who commands the military transition team working with Mamoori's forces.
Many of the Iraqi border forces must fend for themselves, buying their own food and jerrycans of fuel to power their vehicles, he said.
"Fuel. Real simple life-support issues. Food. That's the crux of the whole issue," Day said. "It really inhibits their operations. They can't go beyond the forts."
At the same time, revenue generated by people crossing the border has risen sharply. At the Waleed point of entry, where an average of 331 people cross per day, revenue increased more than eightfold between January and March, up to more than $500,000. Shutting down the borders would do more harm than good to the struggling Iraqi economy, said Brig. Gen. Dana J.H. Pittard, who works with Iraqi security forces. "You don't want to stifle that," he said.
Meanwhile, bombings in Iraq continued to kill and injure American troops, the military said Friday. Over the past two days, five U.S. soldiers and an Iraqi interpreter were killed, and 11 other Americans were injured, in a series of bomb attacks and fighting. Two of the soldiers and the interpreter died in bombings in Baghdad, a third U.S. soldier was killed in a bombing south of the capital, and two soldiers died in combat operations to the west in Anbar province, according to the military.
U.S.-led forces also arrested 16 people Friday morning during a series of raids in Sadr City, a Shiite slum in Baghdad. The suspects are allegedly part of a ring that transports armor-piercing roadside bombs, known as explosively formed projectiles, from Iran to Iraq, the U.S. military said. Attacks by such powerful bombs reached an all-time high of 65 in April.
The U.S. military also identified two additional people suspected to be high-level fighters for the group al-Qaeda in Iraq who were killed in fighting in Taji, north of Baghdad, on Tuesday. The military had reported the killing of Muharib Abdul Latif al-Jubouri, described by the U.S. military as a "senior minister of information for al-Qaeda in Iraq." The two other men killed were Sabah Hilal al-Shihawi and Abu Ammar al-Masri. The former allegedly was the religious adviser for Jubouri. Masri was not related to Abu Ayyub al-Masri, the leader of the insurgent group and a man Iraqi officials claim was killed earlier this week.