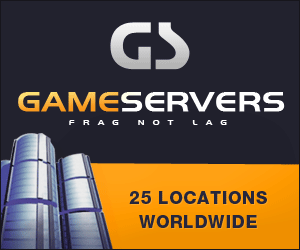 Washington Times
April 9, 2008
Pg. C8
Northrop's spy plane likely to sink Boeing again
By Edmond Lococo, Bloomberg News
Northrop Grumman Corp., fresh from an upset victory over Boeing Co. for an aerial refueling tanker contract, is favored to score a second decision over its larger competitor in a $2 billion Navy unmanned spyplane contest.
Northrop's Global Hawk aircraft, used in Iraq and Afghanistan under a $5.7 billion Air Force program, has "a better than 50 percent chance" of besting drones from Boeing and Lockheed Martin Corp. for the Navy order, said Myles Walton, an Oppenheimer & Co. analyst in Boston. The Pentagon may announce its choice this week.
Winning the deal would extend Northrop's lead in unpiloted planes over Boeing and Lockheed, which dominate the manned military aircraft market. Global Hawk, which can fly above 60,000 feet for a maximum 36 hours over a target, was used in the 2003 invasion of Iraq. It supplied 55 percent of the data used to destroy air defenses while flying only 5 percent of the Air Force's high-altitude surveillance missions.
"Global Hawk is the top-shelf system," said Larry Dickerson, a defense analyst at Newtown Conn.based Forecast International Inc. who specializes in such craft. "It's like a Ferrari or a Lamborghini — a special product to meet a customer's exacting demands — where cost isn't a concern."
Northrop, headquartered in Los Angeles, is the third-largest U.S. defense contractor, after Bethesda-based Lockheed and Chicago-based Boeing.
By 2014, the Navy program The unmanned Global Hawk, such as this one shown in a hangar at an undisclosed location, can fly above 60,000 feet and stay on target for 36 hours. It was used in the invasion of Iraq, and supplied 55 percent of the data used to destroy air defenses. would add annual sales of $600 million, Mr. Walton estimates. That would equal 1.9 percent of Northrop's 2007 revenue of $32 billion.
The three companies are vying to provide the Navy's Broad Area Maritime Surveillance plane that will detect and track threats to the fleet. The Navy hasn't said how many drones it might buy over the 20-year contract period.
Northrop's proposal included 44 planes, said Robert Wood, the company's director of business development for maritime surveillance programs. The new drone would work with manned Navy spy planes including Boeing's P-8A Poseidon, which is replacing Lockheed's P-3 Orion used since 1962.
Boeing and Lockheed have never won a contract for unmanned aircraft as big as Northrop's Air Force order.
Lockheed is joining General Atomics Aeronautical Systems Inc. of San Diego on the Mariner, a version of the Predator drone that has logged 296,000 hours over Iraq and Afghanistan mainly for the Army. Boeing's offering with Falls Church-based General Dynamics Corp. is a modified Gulfstream business jet.
The Navy contest reverses roles from a February Air Force competition, when Northrop, which had never built a refueling aircraft, faced a Boeing team that supplied them for more than half a century. Northrop and European Aeronautic, Defense & Space Co., parent of Airbus, won the $35 billion program.
Boeing, which is protesting the award, is the "odd man out" in a Navy contest primarily between Global Hawk and Lockheed's Mariner, Mr. Dickerson said.
Tom Hagen, head of the Boeing team, said the company's entry is the fastest and shares 75 percent of mission systems on the Navy's P-8A anti-submarine and reconnaissance aircraft.
Powered by a Rolls-Royce Group PLC engine, the Global Hawk averages a cruising speed of 310 knots, which is second to Boeing's 440. Boeing's plane would use two Rolls engines and fly over a target for more than 16 hours.
Lockheed's Mariner can circle as long as 48 hours and go as fast as 230 knots.
With a Honeywell International Inc. turboprop, it's the slowest.