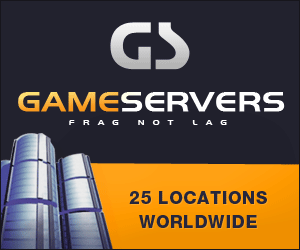 San Diego Union-Tribune
December 26, 2007
Today's Local News
Travel fund started by 3 Marine wives
By Linda McIntosh
While their husbands were deployed, several Marine wives at Camp Pendleton came up with an idea to help wounded Marines coming back from Iraq.
Knowing firsthand how important it is for families to visit their wounded Marines, but also knowing that not everyone has the means to cover the costs, the women each gave $100 to start a fund to help military families from across the country visit Marines in the hospital.
That was the humble beginning of the Injured Marine Semper Fi Fund 3½ years ago. Since then the nonprofit has given $16 million to help wounded Marines and their families.
For its efforts, the charity received the Spirit of Hope Award last month in a ceremony at the Pentagon.
The award, established by the Hope Family Foundation in honor of the late entertainer Bob Hope's United Service Organizations work, is given to organizations and individuals "who embody the values of the men and women of the military: duty, honor, courage, loyalty, commitment and integrity."
Karen Guenther and Wendy Lethin, co-founders of the Semper Fi Fund, accepted the award from the Army's chief of staff, Gen. George Casey Jr. Gen. James Conway, commandant of the Marine Corps, represented the Corps as the award was presented.
Previous award recipients include former President George H.W. Bush; John Glenn, the former astronaut and Ohio senator; and presidential candidate and former New York Mayor Rudy Giuliani. The awards are on display at the Spirit of Hope exhibit at the Pentagon.
"The medal is beautiful and the award is wonderful, but to see the name of our fund there in the Spirit of Hope exhibit was an honor," said Lethin, the fund's director of donor development, who is based in the Wounded Warrior Center at Camp Pendleton.
The nonprofit has grown in dollars and scope since its inception in May 2004. The focus has expanded from helping cover travel costs to providing assistance during rehabilitation.
"The need is greater than ever even if the casualty rate is down because there are more needs for Marines transitioning back into the community," Lethin said.
The nonprofit helps with expenses of modifying a car or home for those who have lost limbs and buying adaptive equipment. The fund also has pitched in for families who lost jobs while trying to be at the bedside of a Marine. It has given 6,000 grants to military families.
The fund has grown though donations from community groups, individuals and businesses, and prudent management, Lethin said.
Lethin said raising $1 costs 3 cents. Overhead has been 5.5 percent on average since the fund started.
"With all the (negative) things you hear about charities these days, there are good ones, and we are proud to be among them," Lethin said.