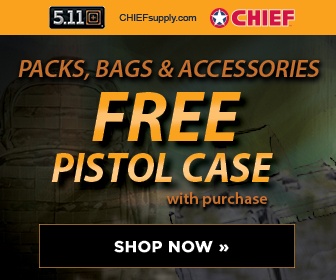 Philadelphia Inquirer
March 13, 2008
Deadly bombings in recent days have shattered a relative calm brought in part by the U.S. surge.

By Bradley Brooks, Associated Press
BAGHDAD -- In just a week, Baghdad has seen a spate of suicide bombings that have killed scores of Iraqis and five U.S. soldiers - among 12 Americans who have fallen in the line of duty during the last three days in Iraq.
Suddenly, the city is feeling the tension of the period before violence eased partly as a result of the U.S. troop buildup, which is now coming to a close. "Violence has increased dramatically" over the last few days, said Haitham Ismael, 33, a father of three living in western Baghdad.
After five years of war, Iraqis interviewed said they were not necessarily changing their daily routines. But all said the growing bloodshed was present in their minds, clouding what had until recently been a more hopeful time.
Some fear that the rampant violence of one year ago may be coming back, especially as the 30,000 soldiers sent to Baghdad last summer to help end a sectarian war and begin returning home.
The key goal of the U.S. "surge" was to secure the capital, giving Iraq's politicians breathing room to cut deals that would bring minority Sunni Arabs into the government and thereby weaken or end the insurgency.
Violence in the capital has indeed diminished, thanks also to a maze of walls and barriers that divide Shiite from Sunni neighborhoods, a key Shiite militia's cease-fire, and the decision by many Sunnis to turn against al-Qaeda in Iraq. As a result, street life and even nightlife have returned to many districts.
But Iraqi politicians are still split on sharing power, and citizens appear to have little hope that Iraqi forces could control al-Qaeda in Iraq and renegade Shiite militias on their own.
"I'm 100 percent certain that if the U.S. forces leave now, the situation will become very explosive," said Naji Hassan Yassin, a father of three from the capital's Amariyah neighborhood, once controlled by al-Qaeda in Iraq.
"I think militant groups, whether Shiite or Sunni, will not disappear," said Yassin, a Sunni. "They do this [disappear] only when there are troops on the street."
Despite recent attacks in Baghdad, U.S. commanders have sought to reassure a nervous public, though by no means with rosy forecasts.
"Al-Qaeda, we have continued to assess, is the one [group] that has the greatest threat to security and stability in the near term and the one we are focused a great deal on," a U.S. military spokesman, Maj. Gen. Kevin Bergner, told reporters yesterday.
While Bergner was quick to note that violence has decreased nationwide in the last nine months - the military says attacks have fallen by 60 percent - he also expressed a standard military caveat. "We've said all along that there will be tough days ahead and periods where we see al-Qaeda seek to adapt new tactics," he said.
The tempo of violence has picked up recently: Twelve U.S. soldiers have been killed since Monday, five in a suicide attack in central Baghdad. Three of the soldiers were killed in a rocket attack near Nasiriyah in southern Iraq yesterday.
At least 3,987 members of the U.S. military have died since the beginning of the Iraq war in March 2003.
Last Thursday, two bombs shook Baghdad's Karradah neighborhood, killing 68 people. Twin car bombings March 1 killed 24 people. And on Feb. 1, at least 100 people died when two female suicide bombers struck two pet markets in Baghdad.
In a macabre act of violence, five severed fingers belonging to five contractors being held hostage - four Americans and an Austrian - were sent to U.S. authorities, McClatchy Newspapers reported yesterday.
Despite the recent attacks, Michael O'Hanlon of the Brookings Institution think tank, said the violence did not necessarily signal renewed enemy strength. "I believe they attack when they can, roughly as much as they can, without worrying too much about timing," he said.
That said, the drawdown of U.S. forces that has begun "means we have to limit our involvement in some . . . places, and, yes, that may increase the challenge of rooting out extremists nationwide," O'Hanlon said.