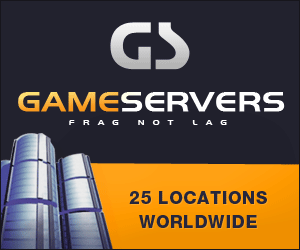 By Paul Tait
BAGHDAD, Nov 26 (Reuters) - The United Nations envoy in Iraq said on
Saturday he was worried that persistent attacks by insurgents and a torture
scandal in a government bunker could stop people from voting in next month's
historic election.
As if to underline envoy Ashraf Qazi's fears and the deep sectarian
divide that exists in Iraq, two suicide car bomb attacks on Saturday killed
seven people.
Qazi said there were still obstacles to overcome to ensure that the
violence did not turn people away from ballot boxes, as it had done at
elections for an interim assembly in January.
"We would hope for an improved security environment because
otherwise many people who may wish to participate would be deterred," Qazi,
U.N. Secretary-General Kofi Annan's special representative in Iraq, told
journalists in Baghdad.
Qazi urged all eligible Iraqis to vote next month, when Sunni Arabs
are expected to vote in large numbers for the first time.
Among the worst recent violence, a suicide car bomber killed 34
people in an attack at a hospital south of Baghdad on Thursday. Last week,
77 Shi'ite Muslims were killed when bombers detonated themselves inside
mosques in northern Iraq.
The December poll for Iraq's first full, four-year parliament since
the fall of Saddam Hussein is seen as a landmark that could pave the way for
the departure of U.S.-led forces nearly three years after the invasion.
U.S. and Iraqi forces are trying to impose security ahead of the
polls but tensions were aggravated this month when U.S. soldiers found 170
malnourished Sunni prisoners in a secret Interior Ministry bunker, many
showing signs of torture.
More than 200 people have died in an upsurge in violence in the past
week alone. Many of the attacks have targeted the Shi'ite Muslim community.
The insurgency is led by Sunni Arabs, once dominant under Saddam,
and foreign fighters against the Shi'ite and Kurdish-led government and its
U.S. backers. Sunnis have also been targeted recently.
ZARQAWAI AIDE
Many of the worst attacks have been claimed by Jordanian militant
Abu Musaf al-Zarqawi's al Qaeda in Iraq.
The U.S. military said on Saturday that it had received information
that a man it described as a senior Zarqawi aide had been killed in a raid
by coalition forces near Ramadi, an insurgency hotbed west of Baghdad, on
Oct. 14.
It said the information that Bilal Mahmud Awad Shebah, also known as
Abu Ubaydah, was dead had come from "coalition sources" and a close family
member. The military described him as "a gatekeeper and confidant" of
Zarqawi.
No independent verification of his death was available.
Qazi said that the continued violence meant that it was too
dangerous for international observers to come to Iraq in significant numbers
to monitor the poll.
"As far as international observers are concerned, unfortunately the
security situation has acted as a deterrent," said Qazi, the head of the
U.N. Assistance Mission in Iraq.
The election instead will largely be overseen by about 170,000 local
Iraqi monitors.
On Saturday, a suicide bomber detonated a car packed with explosives
at a petrol station on the road between Samarra, a city about 100 km (60
miles) from Baghdad, and nearby Duluiya, killing three people and wounding
nine others, police said.
The area is a focal point of the insurgency.
A convoy carrying former interior minister Faleh al-Naqib was
attacked by a car bomber in the same area on Friday, killing one civilian.
Also on Saturday, a car bomb exploded near a passing U.S. military
patrol at a busy intersection in western Baghdad, killing four passers-by
and wounding four more.
Adding to the tension ahead of the election, Saddam's trial on
charges of crimes against humanity is due to resume on Monday, when
proceedings are expected to be put off again.
Hundreds of angry Iraqis in central Baghdad on Saturday called for
the execution of the toppled dictator in a protest organised by followers of
Moqtada al-Sadr, a young Shi'ite cleric.
(Additional reporting by Ahmed Rasheed, Aseel Kami, Luke Baker and
Michael Georgy in Baghdad, Abdul Razzak Hameed in Basra and Aref Mohemmed in
Kirkuk)