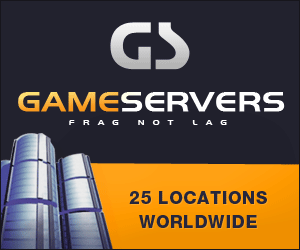 these figures given out by the police show that the firearm crisis in UK are exaggerated: I know one illegal firearm is too many but the media hype is there to scare the public and prevent current draconian firearm laws being repealed allowing us legitimate shooters availability to legal weapons:
Of the rifles, pistols and shotguns seized, 395 were genuine firearms.
A spokesman for the force said the increase was due, in part, to increased public awareness of the dangers of guns following the Dunblane tragedy in 1996.
The figures show that, in total, 474 weapons were seized during 2000. Of those, 395 were genuine firearms.
One machine gun was seized
In 1999 the figure was 357, including 232 non-replicas.
The steepest rise was in the number of air rifles seized, which more than doubled from 56 to 134, while the number of air pistols also increased from 98 to 145.
Police also recovered 59 shotguns, 33 self-loading pistols, 23 revolvers and a machine gun over the course of the year. Detective Superintendent Jim Gemell said increased public awareness of guns following the Dunblane massacre had helped police seize more firearms.
The latest figures are a bit more elusive as the weapon types are not being catalogued:
Firearms
David Davis:
To ask the Secretary of State for the Home Department pursuant to the answer of 5 March 2008,
Official Report
, column 2678W, on firearm seizures, if she will provide the number of seizures for 2007-08 following the publication of the Serious Organised Crime Agency's Annual Report. [207039]
Jacqui Smith:
As set out in its Annual Report for 2007-08, the Serious Organised Crime Agency was involved in the seizure of over 400 firearms and over 23,000 rounds of ammunition.
As the above covers bbguns,replicas,deacts,shotguns(which may just be forgotten about when owner dies) air rifles ,airpistols,cs spray ,stunguns and unliscened antiques.
Doesnt this say there are fewer firearms on the uk streets today?
Sure some maniacs own real firearms to commit crime but do they care what laws are in place if they are prepared to:
A) own an illegal firearm
B) shoot each other/public/police officers
Lets stop this insane fantasy where gangs of teenagers are running round machine gunning each other on street corners (like in some U.S.cities)
Repeal the gun laws: subject to doctors report(psyciatric evaluation) and criminal checks we should be allowed pistols and s.a. rifles.even if we had to store them at liscenced gun clubs!
Semi auto shotguns and .50 calibre bolt action sniper rifles are legal. Are they not just as dangerous?


by my reasoning firearm siezures(therefore numbers are falling). Maybee im wrong can anyone shed any light on this???