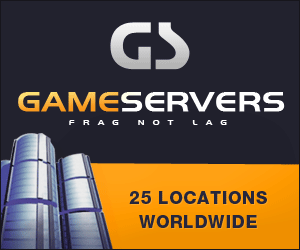 New York Times
November 15, 2007
Entrepreneurial Edge

By James Flanigan
LOS ANGELES, Nov. 14 — China's success in shooting down one of its own satellites last January has given new energy to efforts in the United States to develop and launch more — and cheaper — satellites.
Significantly, the new approach to satellites is getting a boost not just from giant aerospace corporations but from small, entrepreneurial companies. Entrepreneurs have also been behind other recent efforts to move ahead in space, including the Ansari X Prize, the $10 million competition that put a pilot in space without government financing in 2004.
The efforts of the entrepreneurs are also seen as crucial to keeping the United States at the forefront of space technology as Russia, Europe and increasingly China become more technically adept.
"The world is moving to new uses of space, and our technology in the United States has not progressed because of the time and expense it takes us to do a mission," said Robert Conger, vice president of Microcosm Inc., a small company that is working to perfect a low-cost launching vehicle at its factory in Hawthorne, Calif.
Making launchings cheaper and quicker would benefit both the military and National Aeronautics and Space Administration because critical satellites could easily be replaced if damaged. And, proponents say, such launchings could unleash a spate of educational, commercial and scientific uses of space that are not being pursued because of expense.
Not even counting the cost of a satellite itself, most space launchings now cost $30 million to $100 million. The private companies aim to reduce those costs to $4.6 million to $7 million, and one specialized space mission company is under contract to launch two satellites at a cost of $11.5 million apiece. Because of the costs and lengthy preparations for a launch, there were just 22 successful government and commercial launchings in the United States in 2006. Russia, France and other countries put 40 satellites into orbit last year.
James Wertz, who teaches astronautics at government space agencies in the United States, Canada and Europe and has written basic textbooks on space mission design and costs, is among those arguing that many more satellites could be launched each year.
"Look at it this way," said Mr. Wertz, who is also president of Microcosm. "If we could have launched a satellite within 20 hours of the Asian tsunami in 2004, we could have found villages needing help right away rather than a week or two later. We could have saved more lives."
Mr. Wertz founded Microcosm in 1984 to conduct research for the Air Force and to specialize in reducing the cost of space missions. The company, which has 40 employees, is working under contract with the Air Force to develop a rocket that can put a satellite weighing less than 800 pounds in orbit, with eight hours' notice, for $4.6 million. The rocket and fuel assembly — the launching vehicle — will cost $3.9 million of that total, Mr. Conger said.
A prime difficulty in the process, Mr. Conger said, is designing a fuel tank and pump assembly that can hold liquid oxygen under great pressure and push fuel out fast enough to attain a speed of 4.7 miles a second to achieve orbit, while being light enough to hold down costs. Microcosm engineers, he said, are using composite materials for the fuel tanks.
Another company in the same pursuit of low-cost rocketry, but more advanced because it has a major investment from its founder, is Space Exploration Technologies, which calls itself SpaceX. Also based in Hawthorne, it is trying to create an array of rockets, ranging from a low-price Falcon 1, for light satellite payloads, to a Falcon 9, which the company hopes will be able to deliver cargo to the International Space Station in 2009.
The company was founded in 2002 by Elon Musk, who started Zip2, a software company, in 1995 and sold it in 1999 for $307 million. He then founded PayPal, the electronic payment system, which went public and was sold to eBay for $1.5 billion in 2002. Mr. Musk, now 36, then began SpaceX. So far, "I've invested $100 million in the company," he said.
Two test firings of the Falcon 1 have failed to reach orbit, but in the second attempt the rocket's propulsion system worked as planned, Mr. Musk said. A third launch is scheduled for January. The launching vehicle's cost will be $7 million, Mr. Musk said.
SpaceX, which has 330 employees, also has a $278 million contract from NASA to demonstrate the Falcon 9 rocket and a spaceship, with the goal of carrying cargo in 2009 to the International Space Station.
"We can do any payload for one-half to one-third the price of larger competitors," Mr. Musk said, referring to Boeing, Lockheed Martin, Arianespace of France, ISC Kosmotras and Dnepr space launching system of Russia and the Orbital Sciences Corporation.
The main competitor for the entrepreneurial upstarts is Orbital Sciences, which was founded in 1982 to develop smaller, less expensive space and rocket systems. Orbital, based in Dulles, Va., has 3,300 employees and has had 24 successful launch missions over the last 12 years for its Pegasus system, which sends payloads into orbit on the back of an L-1011 jetliner.
The cost of a mission is roughly $30 million. But Orbital — which gets about $63 million of its $1.05 billion in annual revenue from the launch vehicle business and the balance from missile and satellite development for the military and NASA — also has a lower-cost launching vehicle named Minotaur 1. That vehicle is putting two satellites in orbit for the Air Force at an average cost of $11.5 million each. Government-supplied rocket engines help hold down costs for the Minotaur.
"We have the capability and reliability," said Barron S. Beneski, vice president for investor relations for Orbital. "And reliability doesn't come cheap."
The pressure to make lower-cost, more frequent space launches is real, Mr. Conger of Microcosm said. "Our economy is dependent on satellites these days. Think of credit card verification, flows of information on the Internet, global positioning for navigation," he said. And the more important challenge is global competitiveness, he added.
Entrepreneurs say satellites could do many more things if launching them could be made more affordable. "Satellites can track not only velocity but the direction of winds over large areas, so we'll be able to know well in advance where a hurricane is going — enormously helpful for reducing property damage," Mr. Wertz said.
In an interview, he and Mr. Conger projected a wide variety of uses for future space missions, from education to specialized manufacturing at zero gravity to soil analysis and surveys of water availability.
But Mr. Wertz said he was concerned about continued financing for the cheaper rockets. The company's total investment over more than eight years in the program, which it calls Scorpius Low-Cost Launch Services, is now $65 million from government and $15 million from the company.
"We've got $40 million to go," Mr. Wertz said, "and these are challenging times."
This column about small-business trends in California and the West appears on the third Thursday of every month.