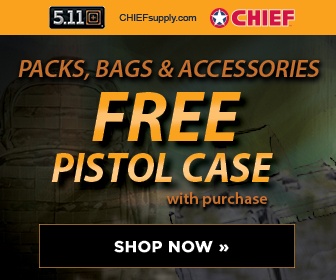 Defense News
March 3, 2008
Pg. 4
Could Cut Stryker, Abrams To Fund 2-Year Acceleration
By Kris Osborn
FORT LAUDERDALE, Fla. — Responding to congressional inquiries, the U.S. Army is finalizing a $20 billion proposal to bring Future Combat Systems (FCS) gear to the force several years earlier than planned.
"We're looking at ways to accelerate it. It is certainly in our interests to move it as quickly as possible, but there are some technology challenges and manufacturing challenges," U.S. Army Secretary Pete Geren said Feb. 26 after a Capitol Hill hearing.
Options under discussion include:
*Speeding prototypes of a few of the FCS manned ground vehicles, and seeking their delivery roughly two years ahead of the 2011 schedule.
*Deploying the first FCS-equipped brigade combat team in 2012 or 2013, instead of 2015 as planned.
The proposal will go to Congress within a few weeks, Army and congressional officials said.
The idea gained momentum after Rep. John Murtha, D-Pa., visited FCS testers at Fort Bliss, Texas, in February. Murtha, who leads the House Appropriations Committee's defense panel, subsequently asked Gen. George Casey, the Army chief of staff, about accelerating the FCS program.
"From Mr. Murtha's visit to Fort Bliss and from recent discussions with Gen. Casey, Mr. Murtha has challenged the Army to come up with a plan that will get FCS fielded faster," said Murtha spokesman Mathew Mazonkey.
Two Army officials said Murtha and members of Congress were considering adding $20 billion to the two-decade, roughly $160 billion program. A congressional aide confirmed that amount as a possibility.
The Army officials said some of that money might arrive in the 2008 supplemental and 2009 budget, both of which have already been submitted by the White House to Congress. They said the Army is considering asking lawmakers to pull the funds from amounts requested to upgrade the Stryker vehicle, Armored Security Vehicle and Abrams tank.
In its 2009 budget request, the Army asked for about $1 billion to buy 127 Strykers, $302 million to buy 371 Armored Security Vehicles, $52.9 million to buy nine Abrams tanks and $589 million to upgrade other Abrams tanks.
If some of that money is diverted to speed FCS efforts, it would go toward building prototypes and developing the network.
Maj. Gen. Roger Nadeau, who leads the Army Test and Evaluation Command, said his personnel were ready to handle a sped-up testing effort.
But it may not be so easy to get the networking technology ready so soon. FCS will rely on wireless networks that can distribute unprecedented amounts of voice communications, video and data to a fast-moving force that includes manned and unmanned vehicles, aircraft and sensors.
The Joint Tactical Radio System, whose handheld and vehicle-mounted gear is key to the network, has done well in recent tests but is still basically in prototype phase.
Another potential hurdle is the need to prepare production facilities and raw materials for the vehicles. That work can be sped up, but not necessarily as quickly as desired.
"The Army leadership has decided to hang tough with the FCS program," Loren Thompson of the Lexington Institute, a Washington-area think tank, said. "The question now is: how does the service sell an aggressively funded program to the next administration? The best way to do that is to prove it's making a difference on the battlefield, and that means getting the technology faster.
"There's a real possibility that money will come out of some legacy programs for FCS," he said.
Maj. Gen. Charles Cartwright, the Army's FCS program manager, said his crew has been working to speed things up as much as possible and respond to soldiers' comments about, for example, UAVs and ground robots.
"Every day, someone comes to me and says, 'I want this, I want this, I want it faster,'" Cartwright said. "So how do I speed it up based on their request? That's what you're starting to see."
The first of the ground vehicles, the Non-Line-of-Sight-Cannon, is to have first prototypes delivered this summer and production models arriving in 2010. Another vehicle, the 27-ton Mounted Combat System, has a firing system — the turret, motion simulator and 120mm XM 360 gun — that is being test-fired at Aberdeen Proving Ground, Md., in coming months. Designs and early construction are under way for the Non-Line-of-Sight Mortar and the Infantry Carrier Vehicle and the medical recovery vehicle.