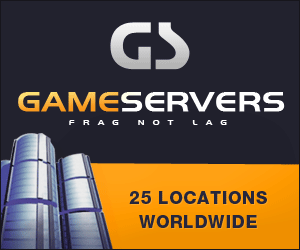 Washington Post
April 10, 2007
Pg. 10
By Foster Klug, Associated Press
PYONGYANG, North Korea, April 9 -- A U.S. delegation pressed North Korea on Monday to shut down its main nuclear reactor and allow in U.N. inspectors even as the top U.S. negotiator said it would be difficult for a weekend deadline on the closure to be met.
The American delegation said North Korea's top nuclear negotiator, Kim Gye Gwan, told them his government would allow U.N. nuclear inspectors into the country as soon as $25 million in disputed North Korean funds are released.
Kim, who is also vice foreign minister, met with New Mexico Gov. Bill Richardson, a Democratic presidential candidate, and Anthony J. Principi, President Bush's former veteran affairs secretary, in the North Korean capital.
Principi said Kim told the Americans that it would be difficult to shut down the Yongbyon reactor by the Saturday deadline called for in a Feb. 13 nuclear disarmament accord, which requires North Korea to seal the reactor and a reprocessing facility in exchange for aid.
The International Atomic Energy Agency is slated to monitor and verify the shutdown in what would be its first visit since 2002, when North Korea expelled IAEA inspectors after U.S. officials accused the North of running a secret uranium enrichment program.
The North agreed to shut the reactor only after the United States promised to resolve the key financial issue within 30 days, which it failed to do because of technical complications.
Kim "indicated that the North Korean government would invite the . . . inspectors back the moment the funds are released," Principi said.
In Tokyo, U.S. nuclear envoy Christopher R. Hill said the deadline would be difficult to meet because of the ongoing dispute.
North Korea has refused to move forward until the release of money frozen by Macau authorities after the United States blacklisted a bank in the Chinese-administered region in 2005 for allegedly helping the North launder money.
Richardson said his delegation pushed Kim for a show of good faith that North Korea was ready to meet its obligations under the February deal, asking for a meeting of the six nations involved in the nuclear disarmament talks before the deadline.
The delegation is on a four-day trip to Pyongyang, the capital, to recover remains of U.S. servicemen killed in the Korean War.
Richardson and Principi also visited the USS Pueblo, the only active-duty U.S. warship in the hands of a foreign power. North Korea captured the spy ship in 1968 and held the crew for 11 months.