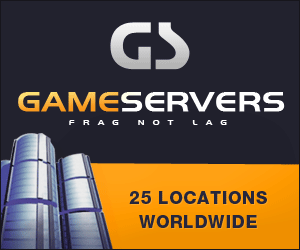 Washington Post
May 25, 2007
Pg. 14
By Karen DeYoung, Washington Post Staff Writer
President Bush said yesterday that the administration will press the United Nations to adopt new, expanded sanctions against Iran, as Iranian President Mahmoud Ahmadinejad said Tehran would "never retreat even one step" from its nuclear enrichment program.
The separate comments followed an International Atomic Energy Agency assessment that Iran has accelerated its enrichment program in defiance of two U.N. Security Council resolutions demanding its suspension. The IAEA report, delivered to the U.N. Security Council on Wednesday, said Tehran's refusal to provide verification information had lessened the agency's ability to monitor Iranian nuclear capabilities.
Ahmadinejad ruled out even a temporary suspension. Iran's technological capabilities were reaching a "peak," he said, and "it will never retreat even one step from this path." Iran has denied charges that its enrichment program is intended to provide material for a nuclear weapon, saying that it is interested only in energy uses and that it has a sovereign right to proceed.
In a news conference, Bush said he would discuss additional sanctions with Russian President Vladimir Putin and Chinese President Hu Jintao. "The first thing these leaders have got to understand is that an Iran with a nuclear weapon would be incredibly destabilizing for the world," Bush said.
Security Council members Russia and China reluctantly agreed with the earlier sanctions resolutions in December and March. Asked yesterday whether he favored tougher measures, Putin said, "We shall work in cooperation with our partners, as we have always done in the past, not to prevent Iran from developing modern technology but to prevent it from creating a nuclear weapon," according to a Reuters report. A Chinese government spokesman in Beijing called for strengthened diplomacy.
French Foreign Minister Bernard Kouchner called yesterday for swift adoption of new sanctions. Referring to the spinning mechanism that produces enriched uranium, Kouchner said Iran now had more than 2,000 centrifuges in operation at its underground facility near the town of Natanz. The IAEA report put the mid-May total at 1,312.
On a separate track, the United States, Britain, France and Germany have offered expanded economic and diplomatic ties with Tehran in exchange for suspension. European Union foreign policy chief Javier Solana will meet next week with Ari Larijani, Iran's top nuclear negotiator, but there is little expectation of a breakthrough.
IAEA Director General Mohamed ElBaradei, who has angered Western governments by advocating negotiations with Iran without prior suspension of enrichment, reiterated his views at a news conference in London yesterday, saying that the United States and Iran risked "a major confrontation."
Bush, in his news conference, also criticized Iran for actions against U.S.-Iranian nationals who have been incarcerated, detained or put under house arrest there in recent weeks. "We've made very clear to the Iranian government that the detention of good, decent American souls who are there to be beneficial citizens is not acceptable behavior," Bush said.
Human Rights Watch yesterday reported the disappearance of a fifth U.S.-Iranian national believed to have been detained during a visit to Iran. Ali Shakeri, a businessman from Irvine, Calif., who has lived in the United States since the 1970s, was due to return to the United States from Tehran in early May after a visit to his ailing mother. But he has not been heard from since he left for the airport, according to HRW and two Iranian friends who expected him in London en route home.
"We have every confidence that Shakeri is in detention" in Iran, said Hadi Ghaemi, Iran analyst for Human Rights Watch.
Staff writer Robin Wright contributed to this report.