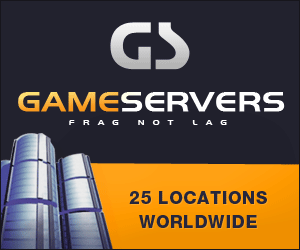 Washington Post
March 31, 2008
Pg. 17
Fine Print
By Walter Pincus
While public attention has been focused on Shiite vs. Shiite fighting in Basra and Baghdad, U.S. military leaders are taking a cold second look at the future intentions of the roughly 90,000 "Sons of Iraq" -- the locally recruited and primarily Sunni security forces that are armed and supported by the United States at $300 per person each month.
At a Pentagon briefing last Wednesday, the commander of the 4th Stryker Brigade Combat Team in Diyala province, Col. Jon Lehr, told reporters via videoconference that the Sons of Iraq "are not a permanent security solution," although, he added, "they have been an integral part of our strategy."
That strategy, Lehr said, was "getting people to stand up and assume security of their own given area." Starting in Anbar province, and with U.S. money and American-supplied arms, they were happy to turn on their former allies and fight alongside U.S. Marines, their former enemies. Together they chased al-Qaeda elements out of Anbar. That same idea -- buying off the Sunnis and renegade Shiites with money and arms, and empowering them to provide security in their tribal areas -- began to be applied in other parts of Iraq, including Baghdad.
However, as Lehr put it last week, "not all Sons of Iraq are created equally." In Diyala, the local Sons of Iraq groups have split in two. "One is a tribally based," he said. "They tend to be associated with rural areas . . . [and] are there to protect their villages. " The other half, which he described as "the politically based ones," are in Baqubah, the province's main city of about 300,000 that less than a year ago was considered an al-Qaeda-driven battleground.
Baqubah's Sons of Iraq came from the 1920s Revolutionary Brigade, which earlier had been responsible not only for killing American soldiers but also for kidnapping a U.S. Marine. Others are from Hamas in Iraq, a Sunni insurgent faction that had broken away from the 1920s Brigade. And there are also some from mujaheddin made up of former Saddam Hussein loyalists.
Thanks to what Lehr called "good detective work . . . we have culled a lot of the bad apples" from the Sons of Iraq recruits. He said that dozens of infiltrators, including al-Qaeda elements, have been caught. "I bet since November, we've probably taken -- my guess is 60 to 80 high-value targets out of the program," he said.
The groups "loosely confederated themselves," according to Lehr, and their leaders "sense an election coming around within the province and they want to be part of the solution." Lehr said he sees "foreign influence" within the groups, but "at this point in time, I don't think it's negative; it's more politically motivated. But yes, it could easily become negative."
The question now is what happens to the Sons of Iraq in the long run. "They were a means to an end," Lehr said. "So what we're attempting to do right now is find employment for the men." He said some could be absorbed into Iraqi security forces -- primarily the police and some in the army.
But Gen. David H. Petraeus, interviewed on National Public Radio on March 19, the fifth anniversary of the Iraq invasion, was more cautious. "There are understandable concerns on the part of a government that is majority Shiite that, what they [would be] doing was hiring former Sunni insurgents, giving them a new lease on life, and that when this is all said and done they may turn against the government or the Shiite population," he said.
Col. Michael Fuller, chief of staff of the Multi-National Security Transition Command-Iraq, gave a different view during a Pentagon news conference Thursday. "Many of them are not qualified physically to join the Iraqi security forces because they're old, they're infirmed, whatever the case may be." Nonetheless, he said he expects the Baghdad government to incorporate about 20 percent of them into the Iraqi security forces over time.
For the rest, said Fuller, whose job is to help the Iraq Defense and Interior ministries develop their forces, the government is "looking at programs much like our vo-tech schools, to get them trained . . . [so] they have a viable employment alternative that will keep them off the streets and out of criminal activities, if that's all they feel like they've got to fall back on."
"Conceptually," he added, the government of Iraq has agreed to begin picking up the costs associated with Sons of Iraq. "We've just got to make sure that we have the conditions set to make sure they do it successfully and it doesn't become something that causes the Sons of Iraq to quit what they're doing," he said.
Petraeus, however, had the final word. In the end, he said, the Sons of Iraq would stay loyal to the course the United States has set "as long as it is in their interests."